 PocketBook Pups

AKC Yorkshire Terriers

     14 - 16 weeks

             updated Dec 5, 2009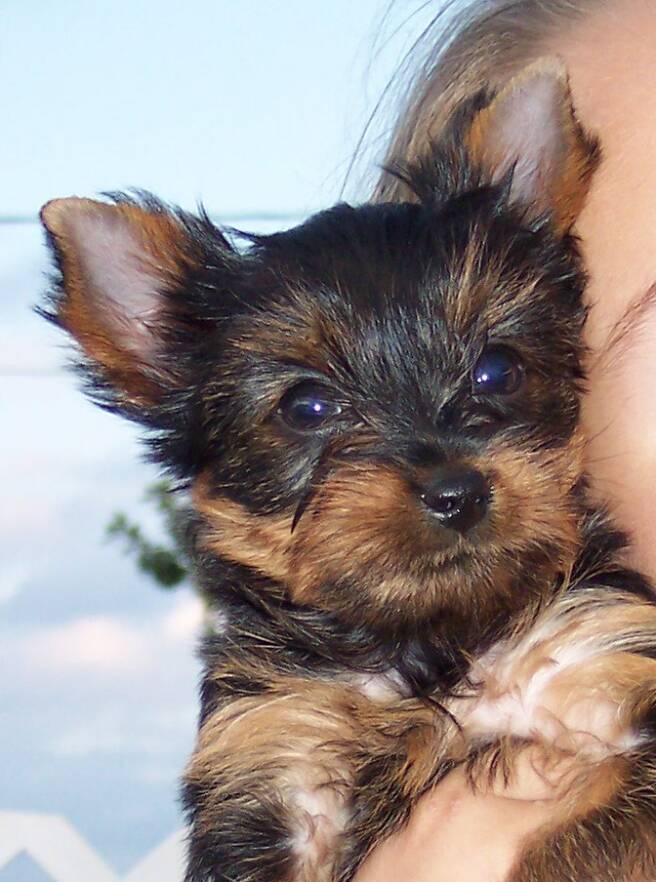 Some of our favorite links!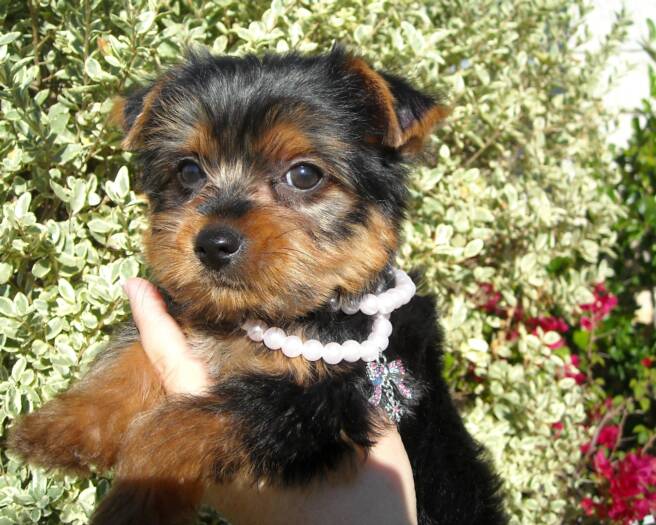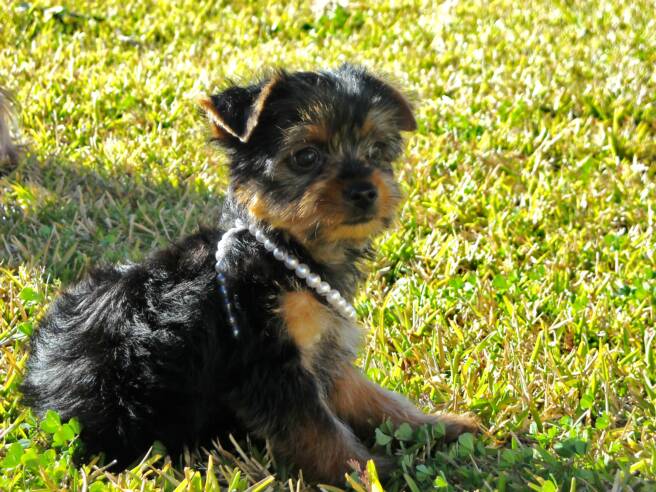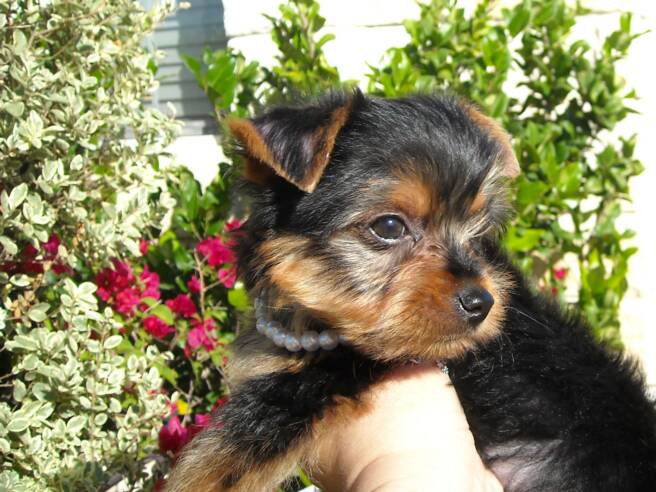 16 weeks old on Dec 19, 2009.

She is sweet as sugar, playful, and healthy. Just a little love bug.  She is very attentive and will be a quick learner.  Her eyes are bright and has a very pretty face.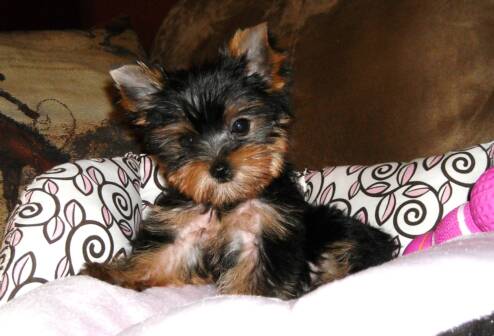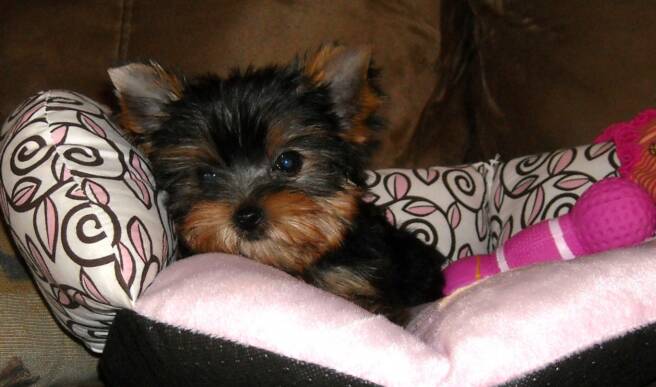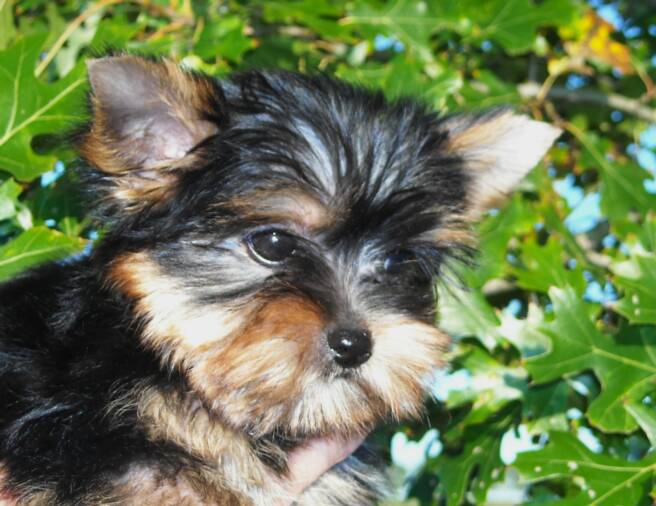 Ashlyn is the new owner of this little doll!

She is 3 months old and weighs 1.11 lbs.  Who could resist her adorable face?  This puppy loved Ashlyn, Katie and mom, Shonna Schneider.  Thanks for giving our little puppy a wonderful home!  xoxoxo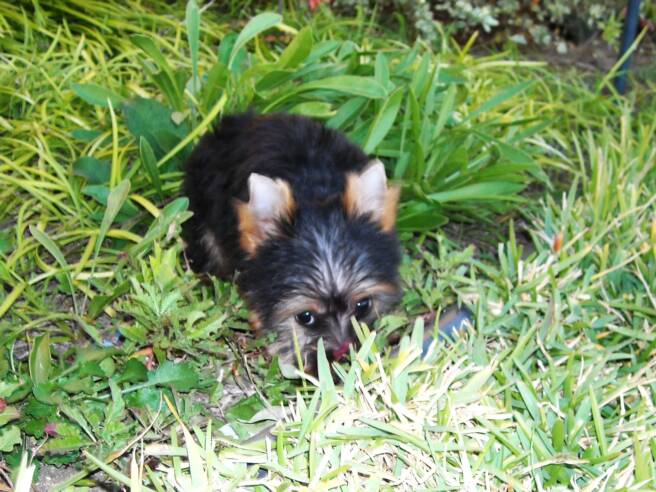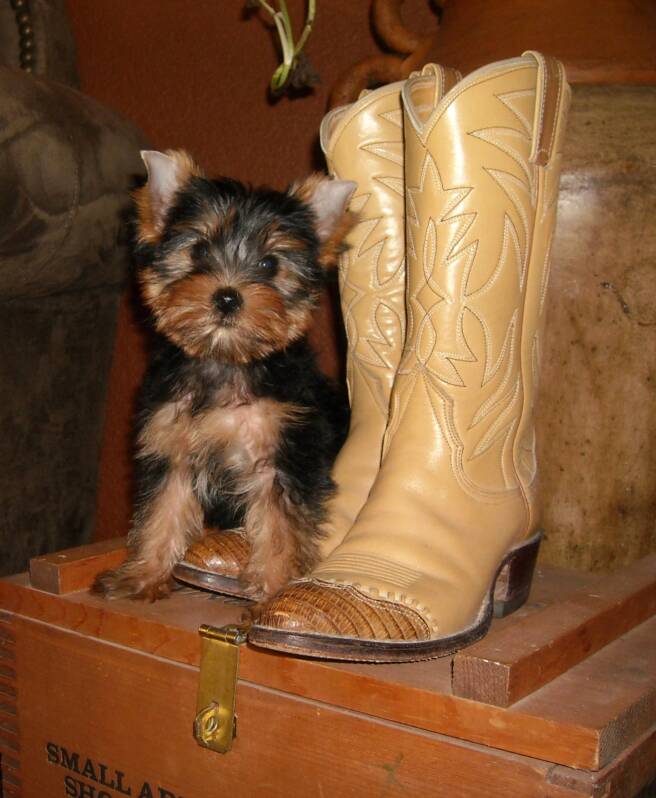 Sister to female above.

DOB 8/13/09  3.0 lbs @ 14 weeks

She has that adorable face and erect ears.

Parents are AKC Kaleigh Wrae's Baby Tar and AKC Salty Dogs Skeeter.

This is Ruby...the Law Dog. An awesome Tiny Pocketbook Pup.

She doesn't know she is small.  She paws, stalks, and sits up TALL on her hind end when she wants to look around.  She may be tiny but will defend herself in a scuffle!  She is super small and will weigh approximately 3 lbs when full grown.  She is a riot to play with.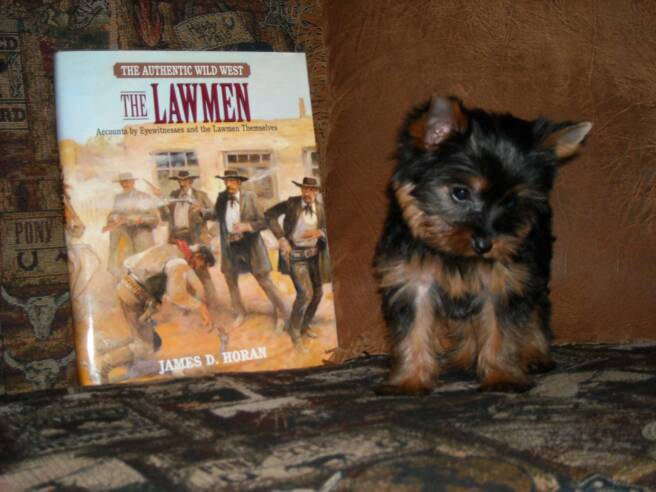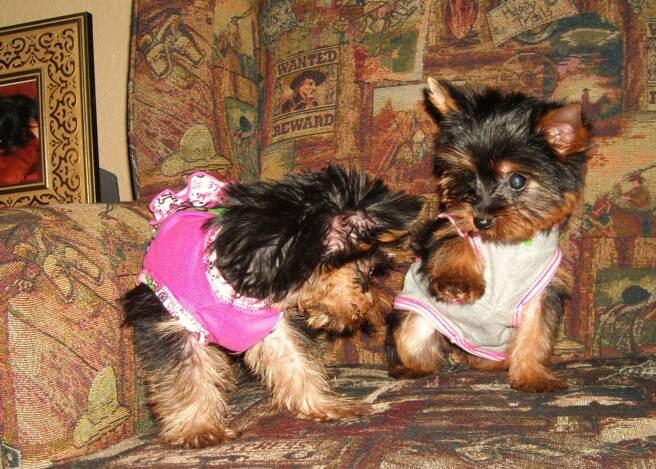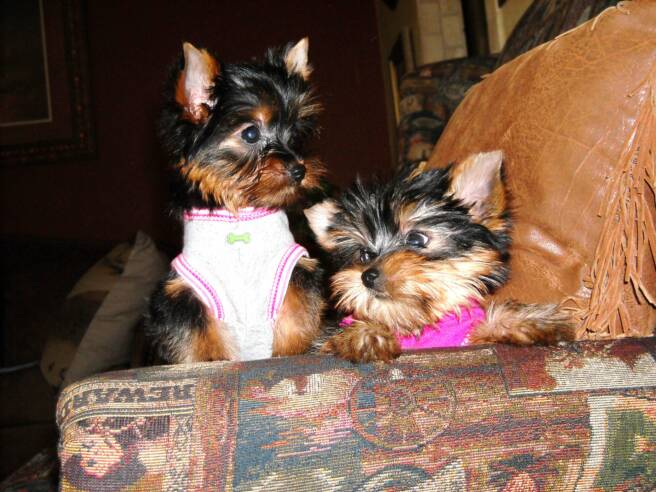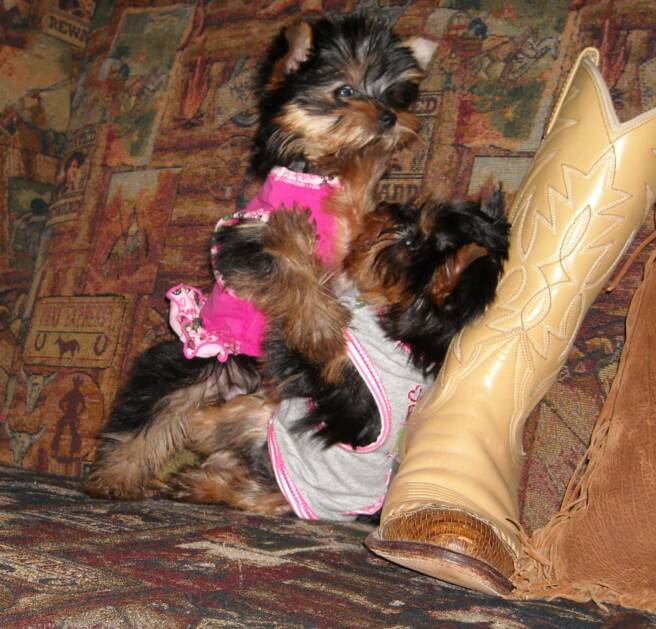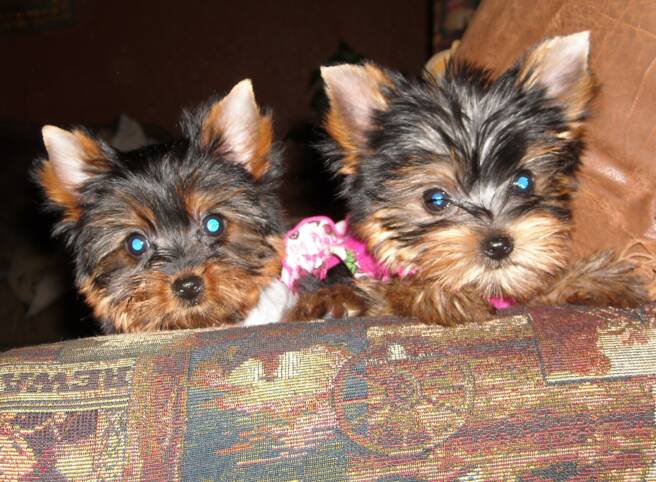 Ruby is try'in to find the varmint who shot her  "Paw"!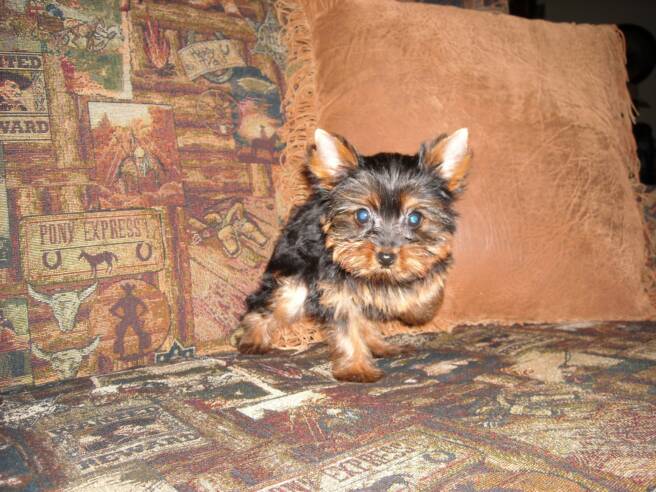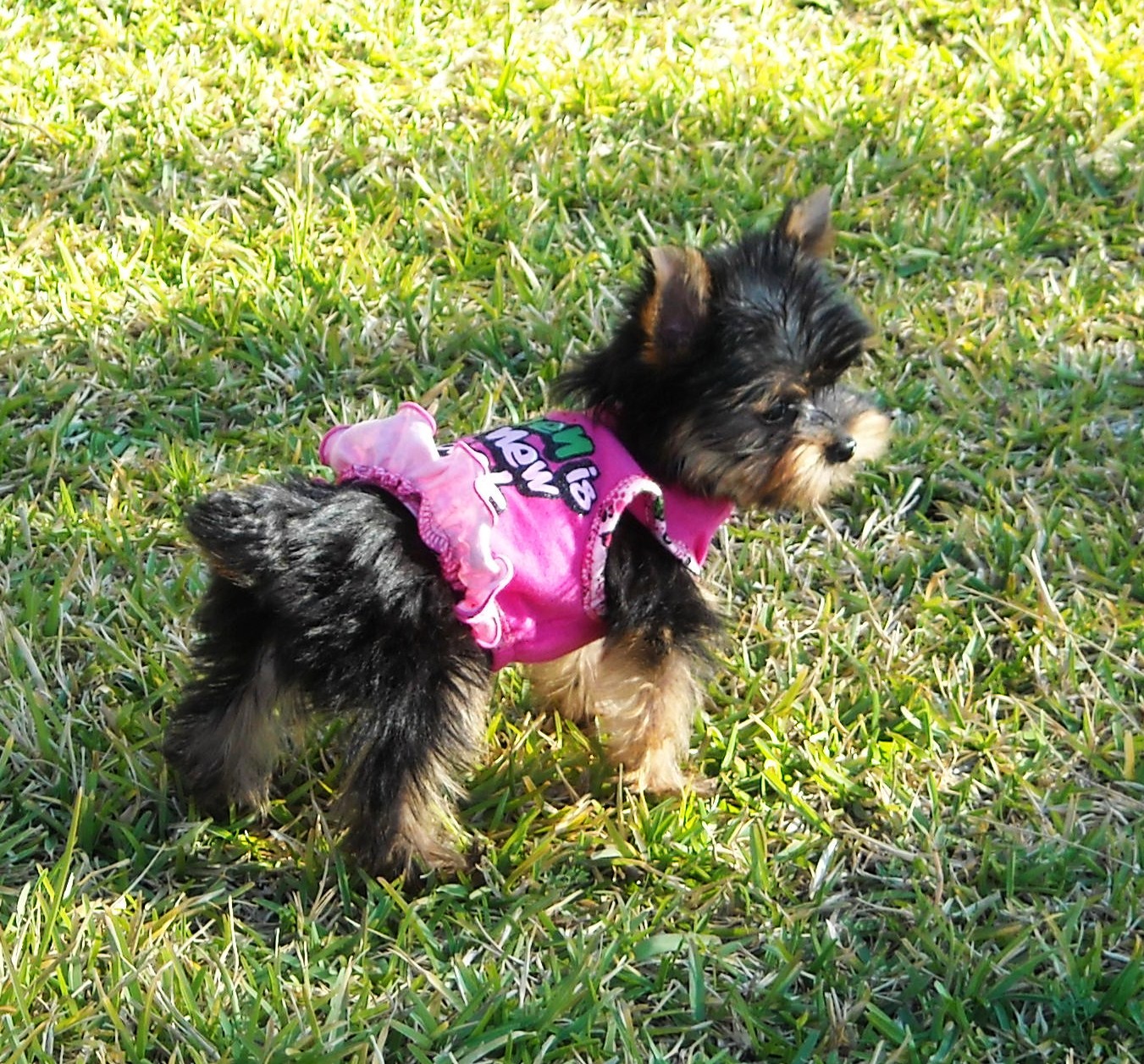 Our 19 week old female has all of her shots  including the rabies vacination and is ready for your loving home! One ear is totally erect and the other is soon to follow, I'm sure.  She is a sweet as can be.  Loves to play or be held.  The perfect companion!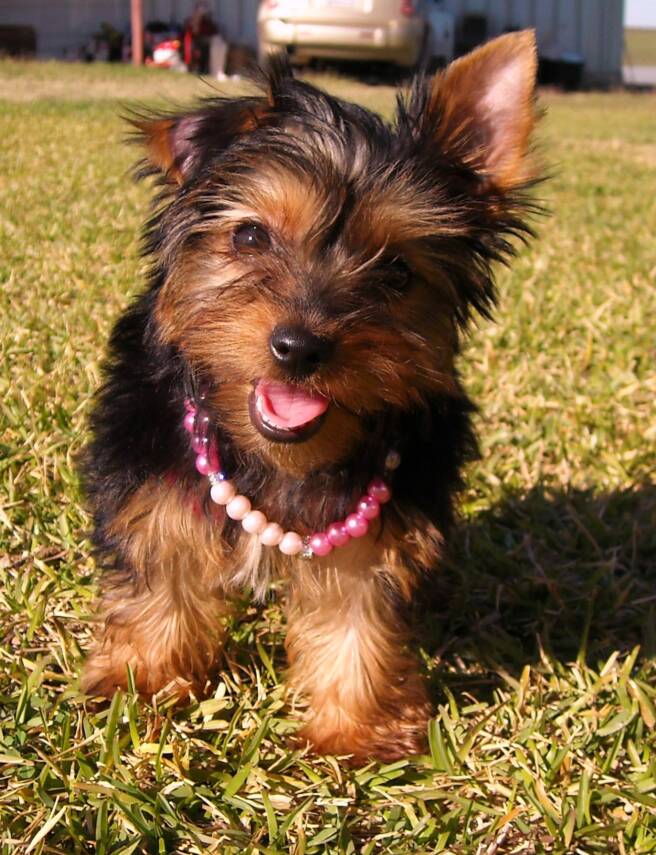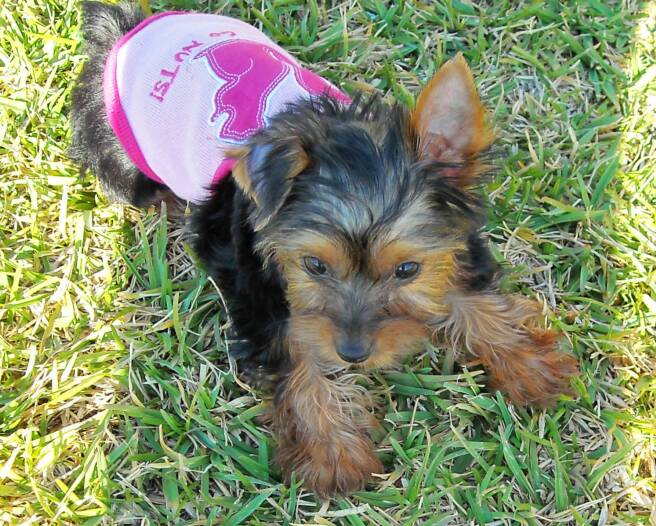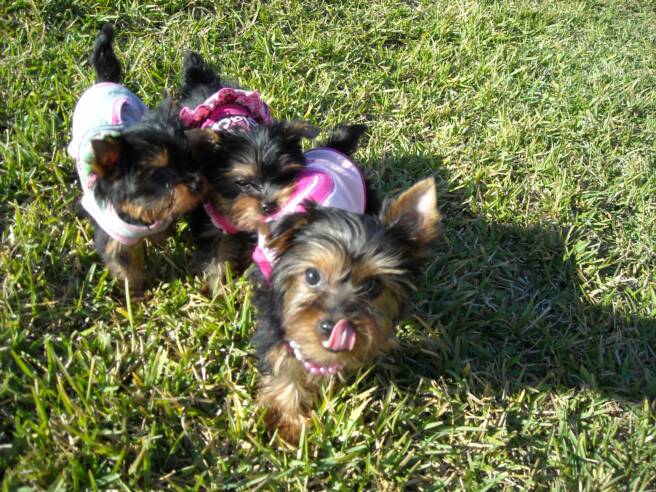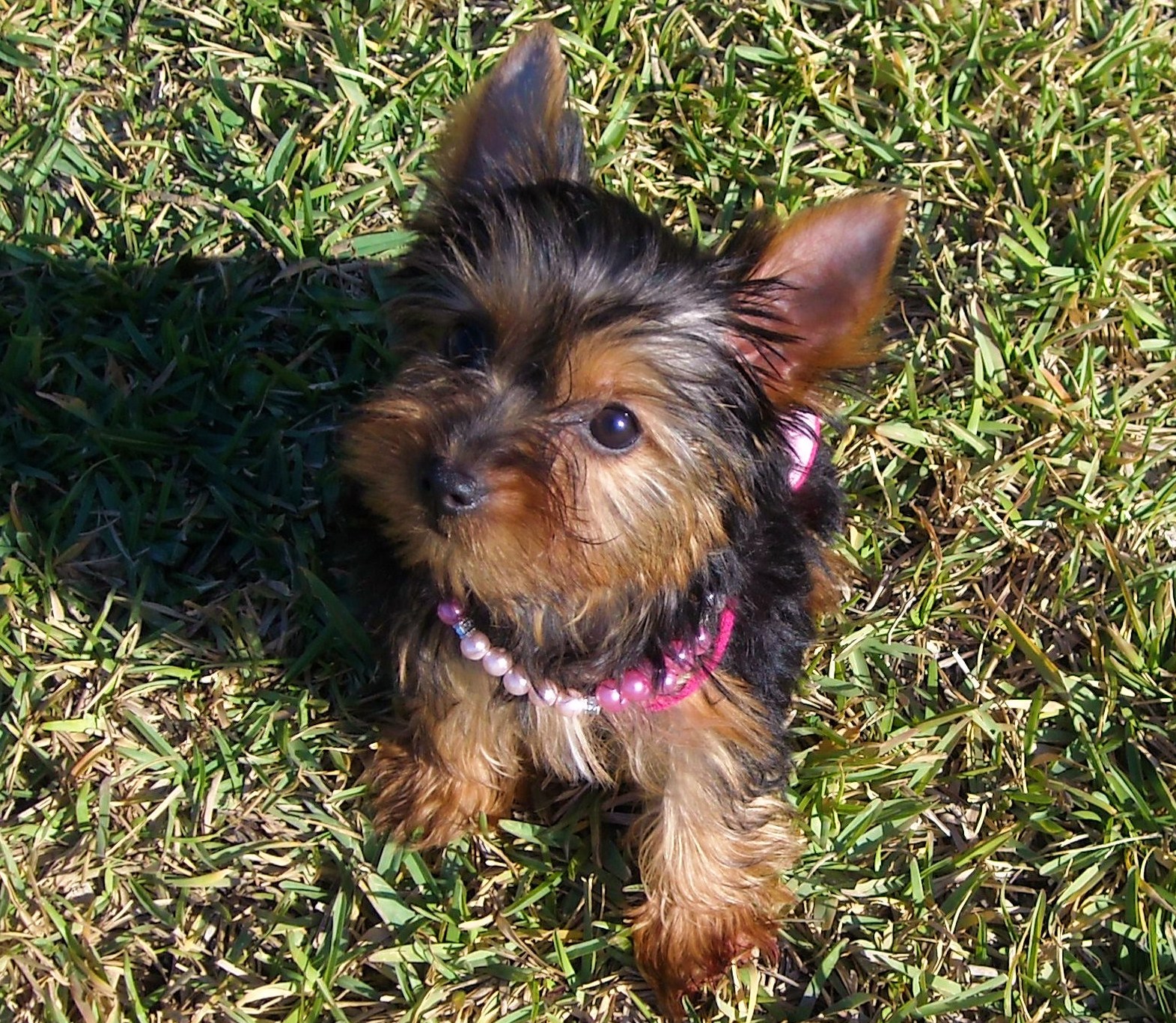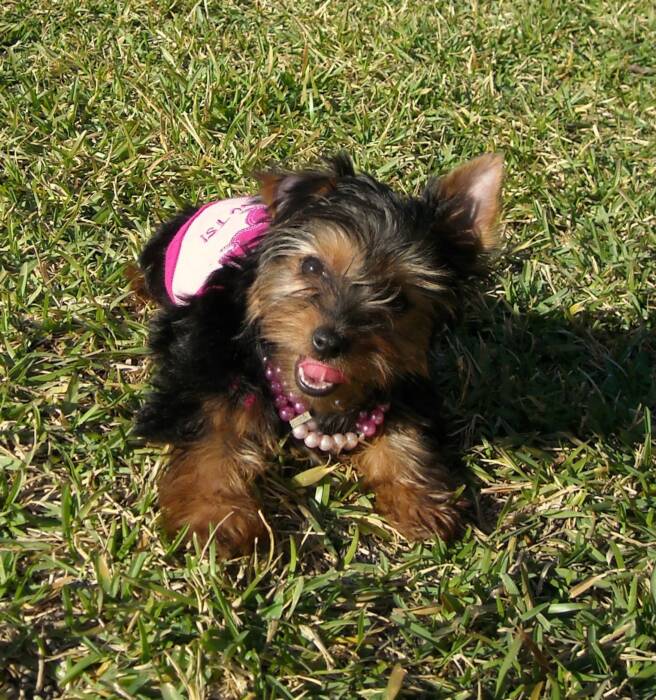 Yummy, what's for supper!

Please call ~~~   512-657-0072  ~~

if you are interested in any of our adorable puppies. 

We love to talk Yorkies!

Thanks for visiting our site,

Kerrie Engelmann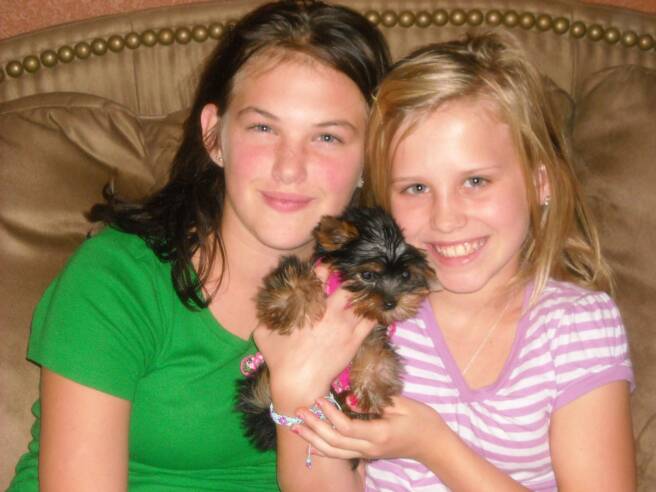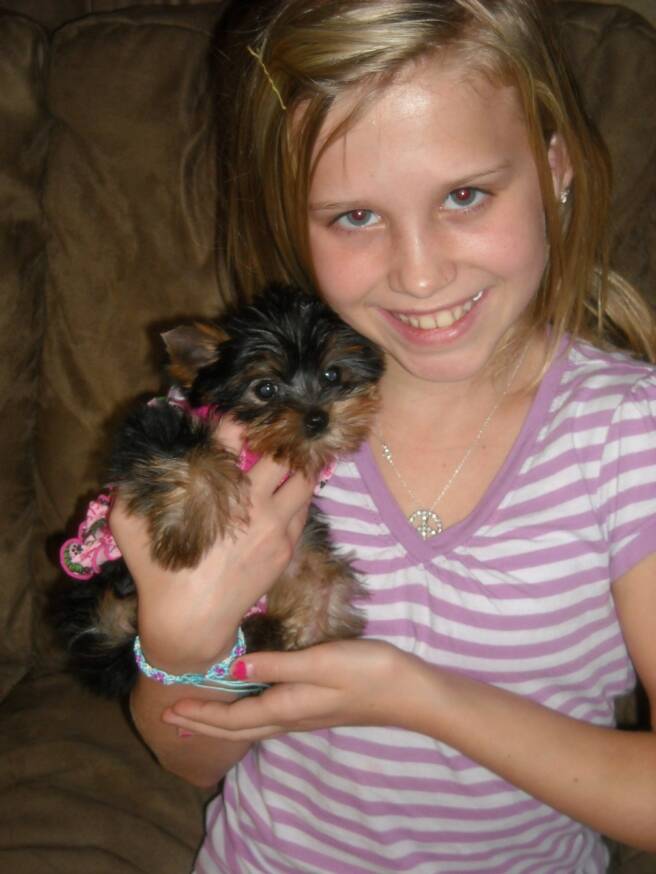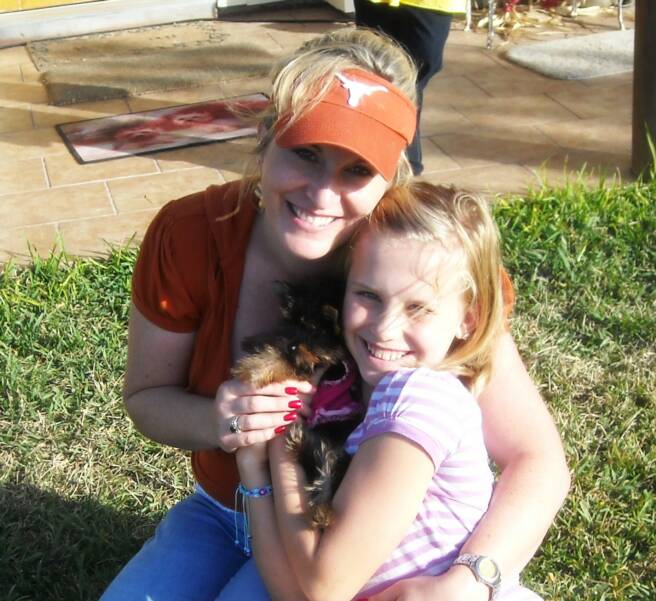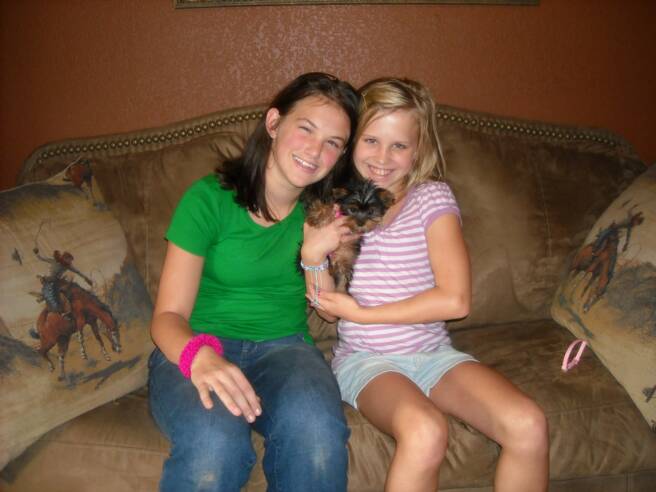 Scroll to bottom for Male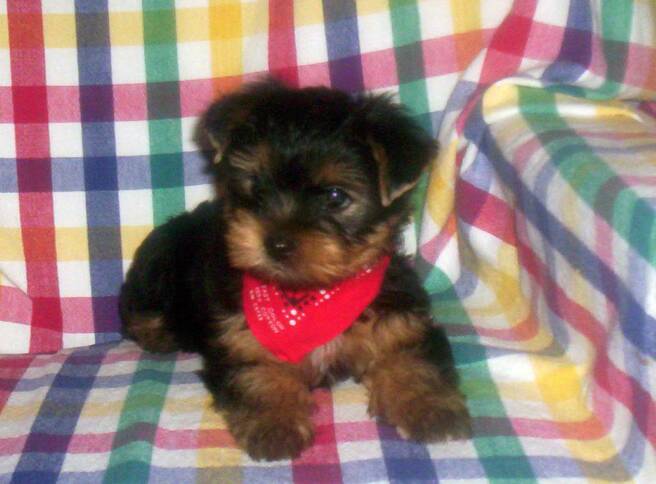 AKC Male Puppy  

bred by Salty Dogs Skeeter.

Look at this puppies adorable face and tiny nose.

AKC BABY DUTCHESS SCHNEIDER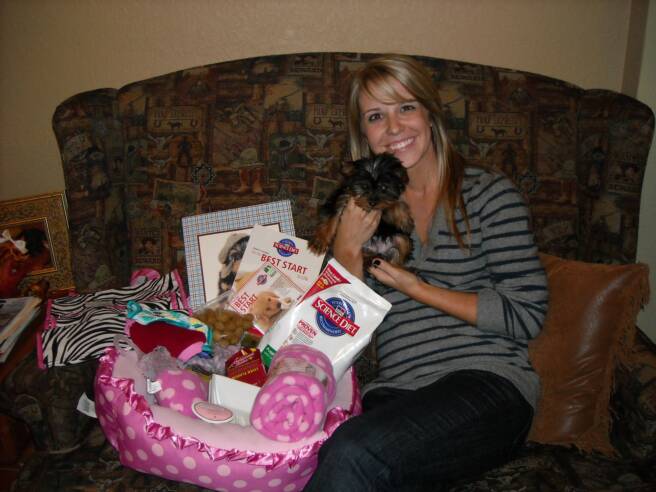 This little teacup sold to:

Jessica Lawler  the "Law Dog" and family, too.

  Hey, who wouldn't mind getting arrested by this beauty?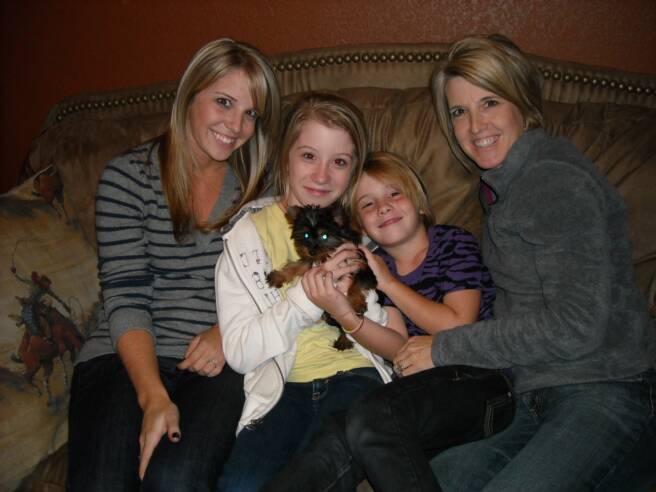 Jessica, Kara, Mykena and Pam are pictured with their new puppy, "Chanel".  She is already chasing "Tex" (their other Yorkie) all around the house.  xoxoxo

Each puppy package is a little different. We try to personalize them all.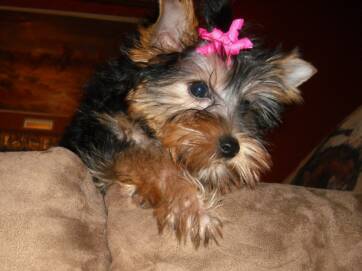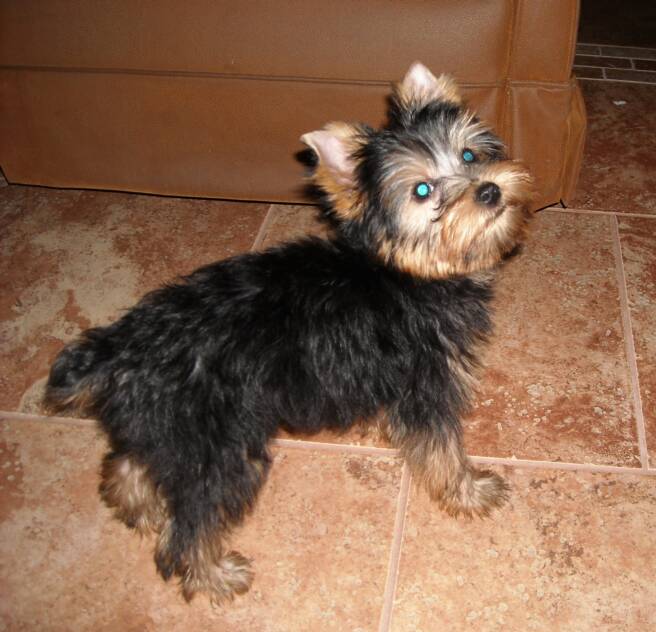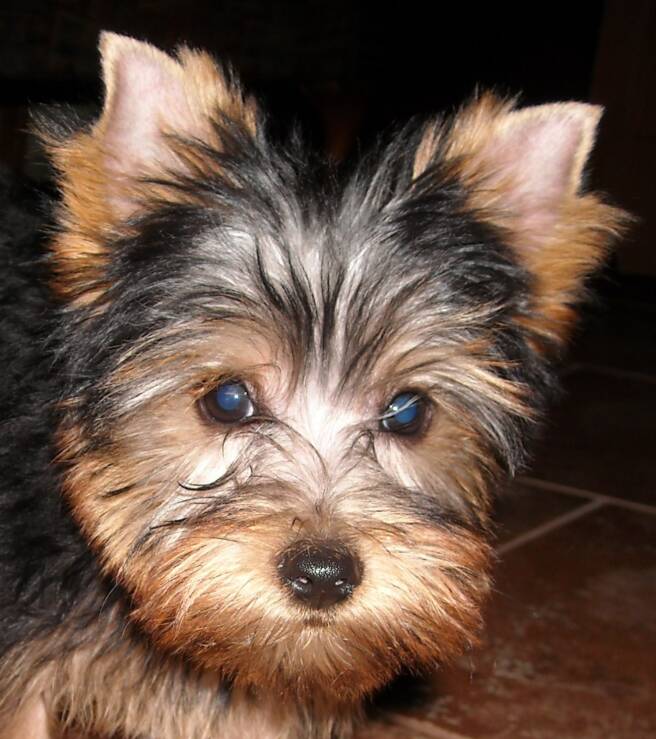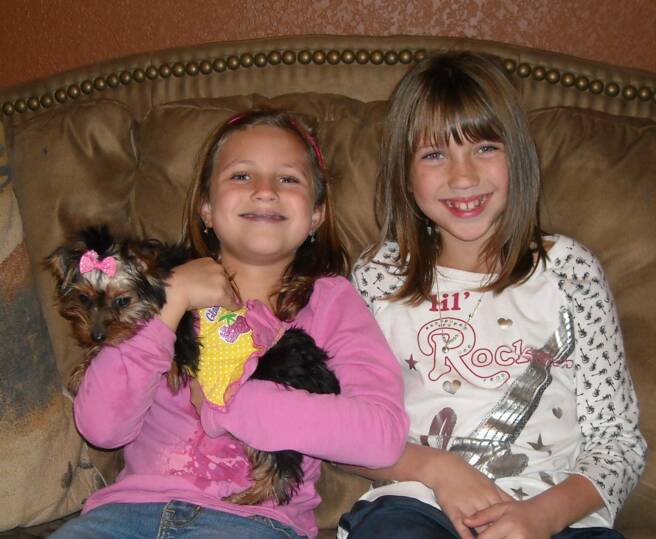 Our friends, Karlee and Brinn, are giving "Jasmine"  a lot of attention.  She was in "hog heaven" when these two adorable gals came to visit.  

SOLD FEMALE to Alice Walker

She loves to play or will lay quietly on her bed or in your lap.  We rock her to sleep at night like a baby.

This little girl would make a great Christmas present!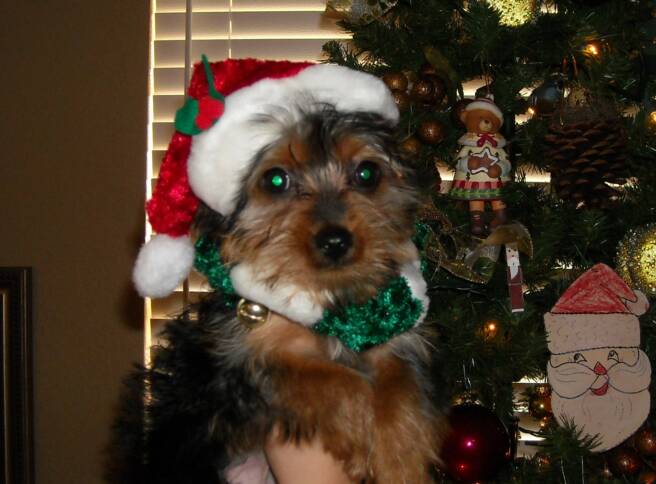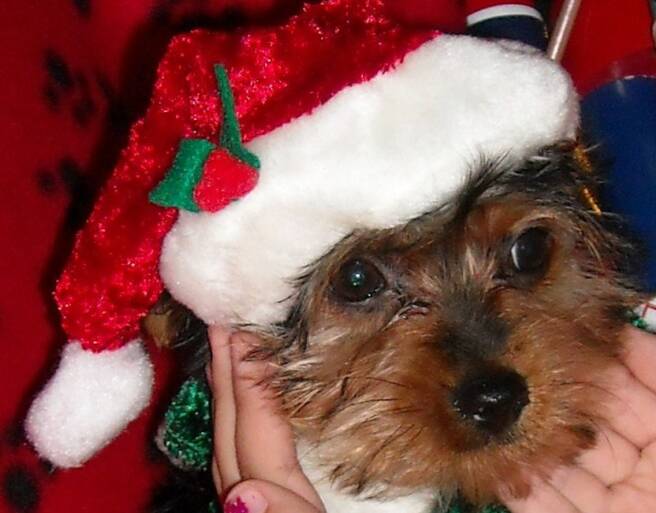 At 16 weeks she weighs 4.2 lbs.

Adult weight should be 6-7 pounds.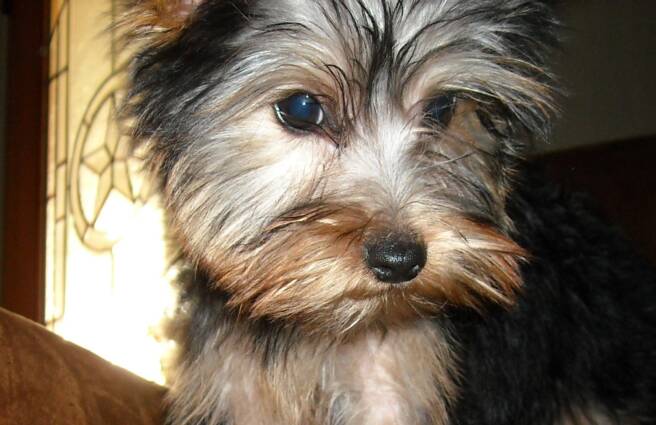 New pictures below 12/5/09

This Yorkie has a great frame for breeding or for a pet.  She is 4 months old and weighs 3.9 lbs.  Adult weight should be approx. 6  - 7 lbs.  The top of her head is clearing~ meaning it is turning lighter and will eventually turn gold.  She will probably be the color of her sire
AKC Salty Dogs Skeeter
.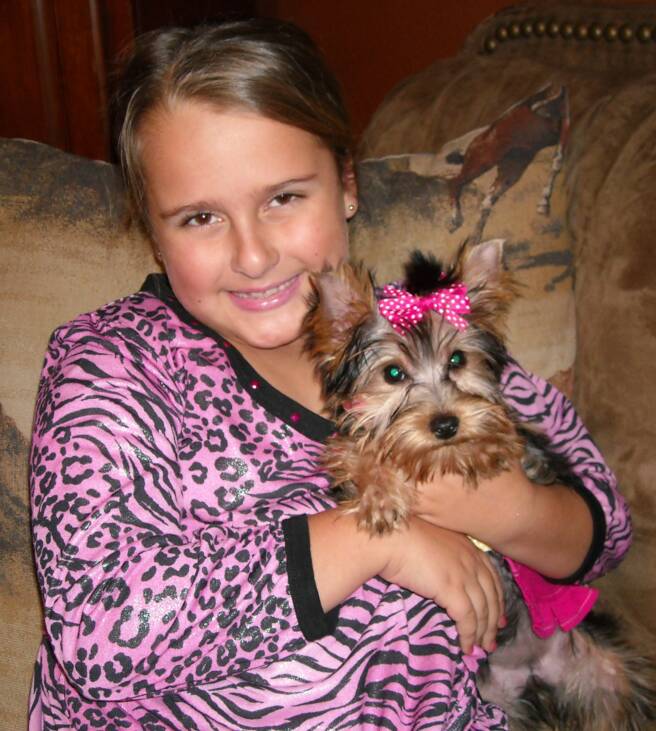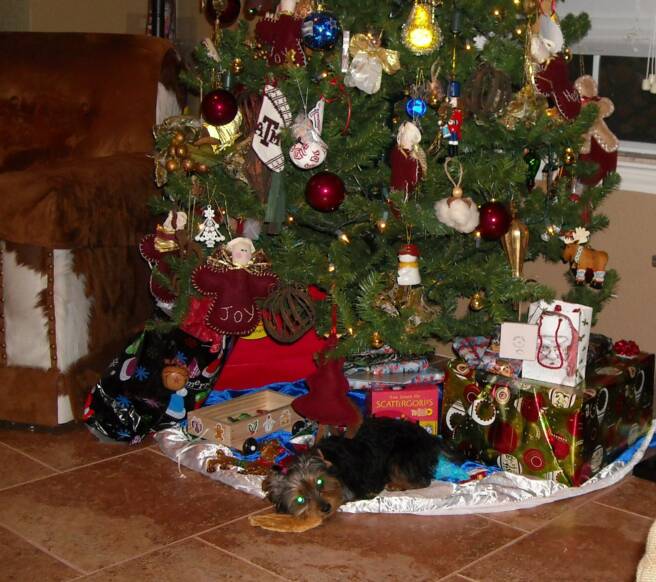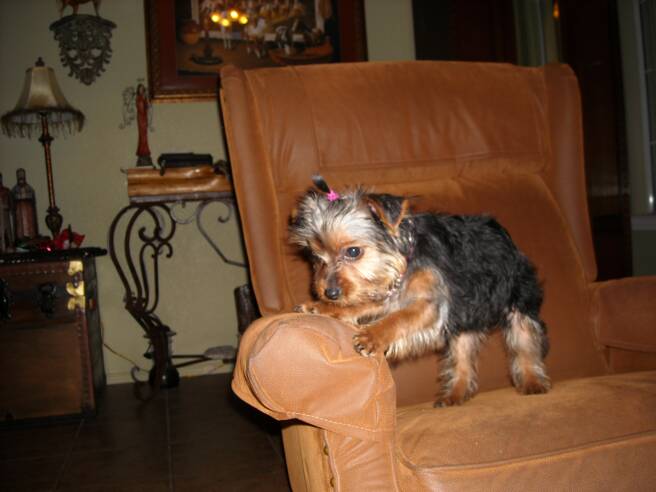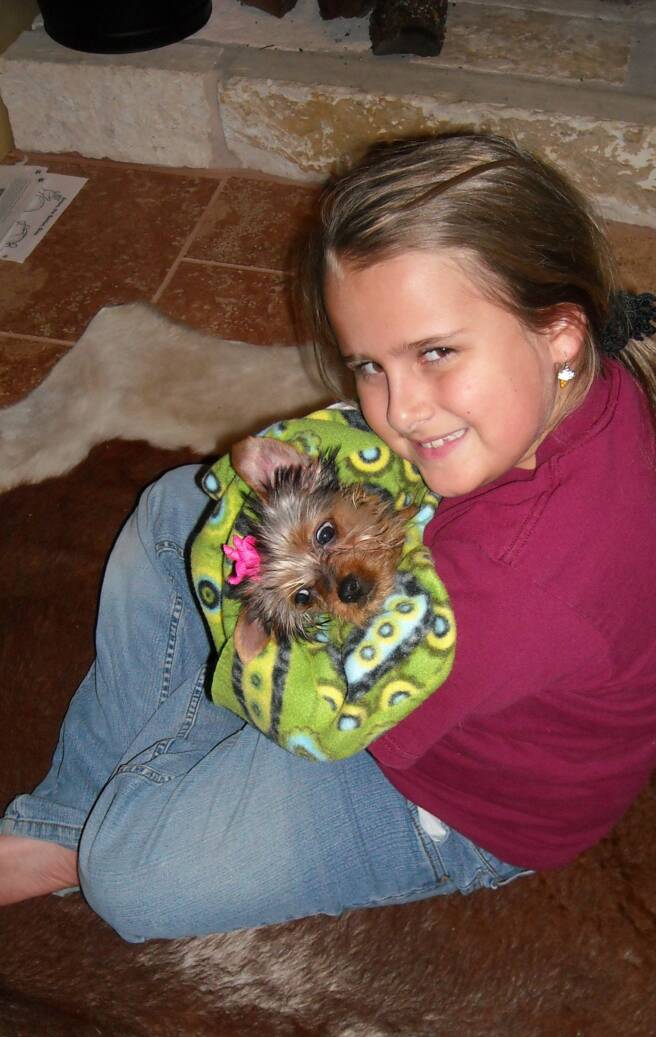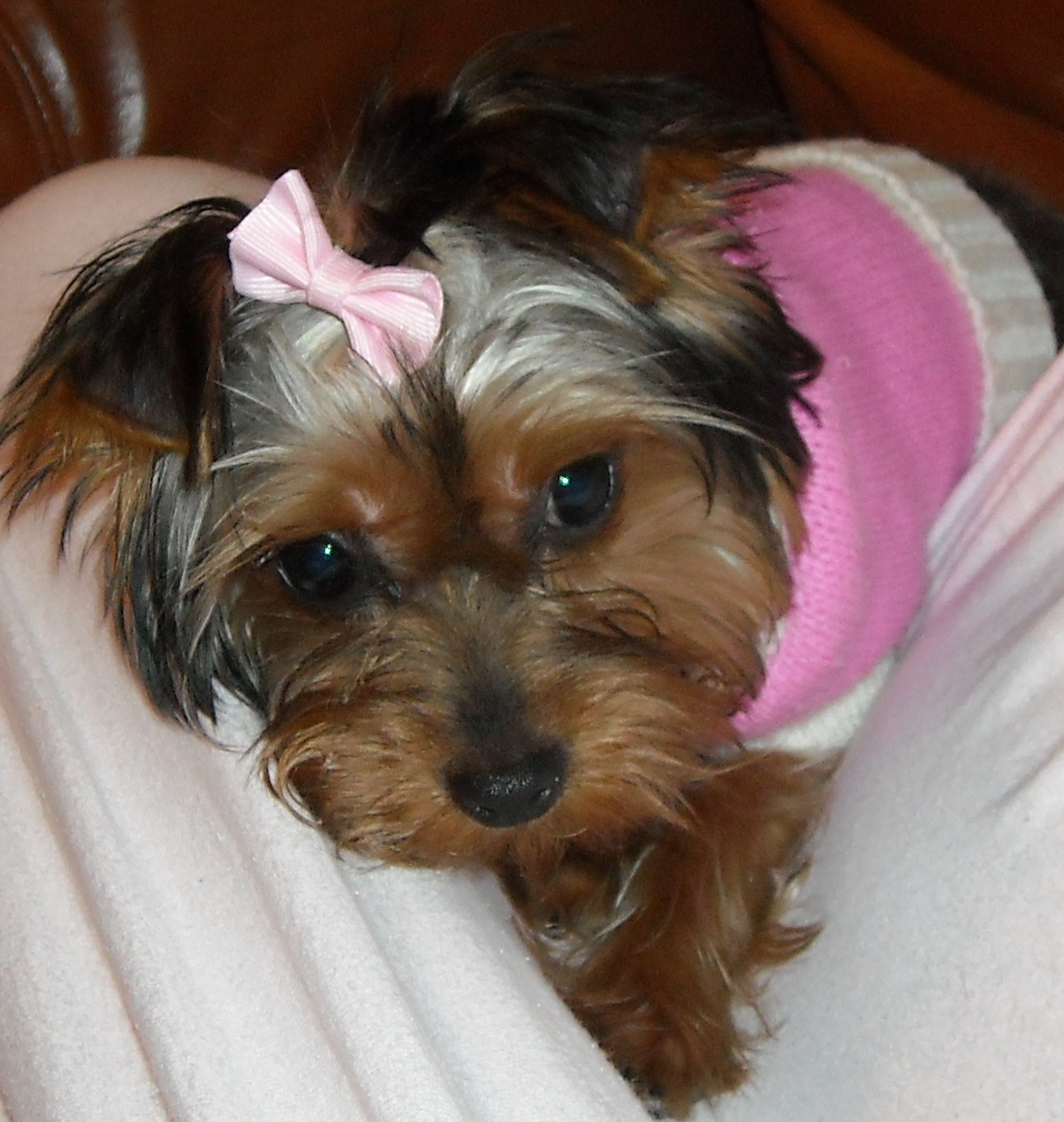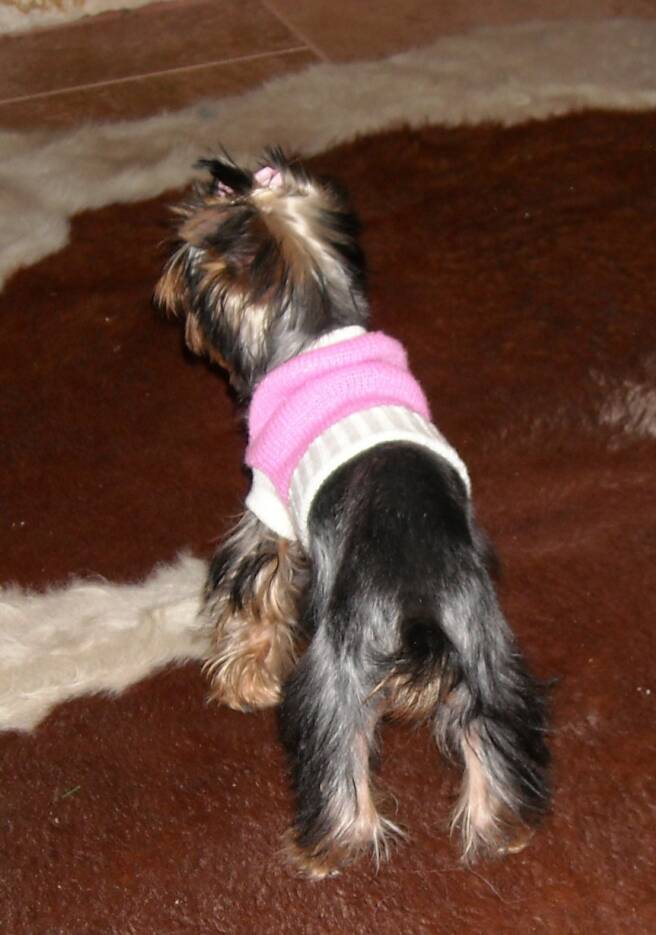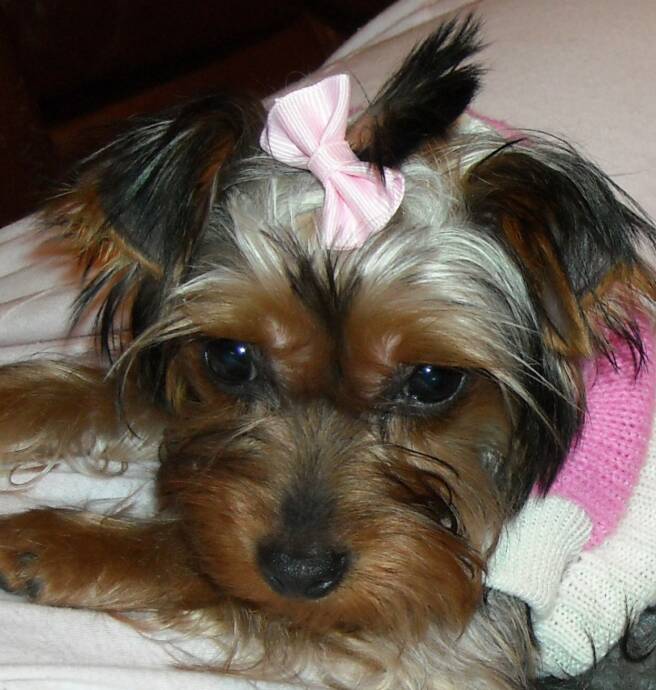 These pictures were taken at 19 weeks.  She weighs 4.4 lbs and should be a 6 pound adult. She has a nice retangular shape, level back and good width between the legs.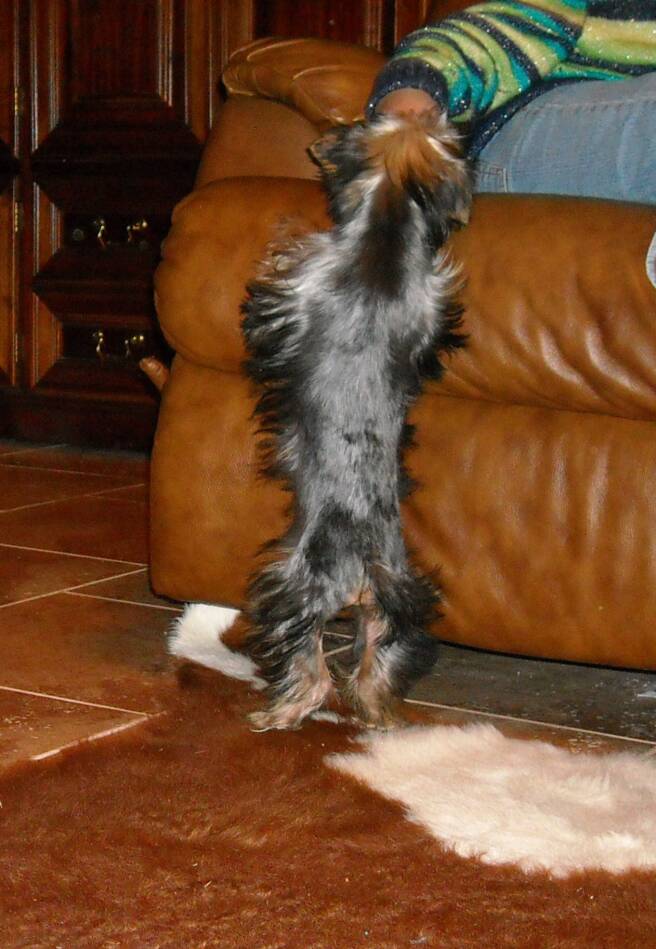 Copyright 2010 Pocketbook Pups:  Yorkshire Terrier Puppies for Sale.  All Rights Reserved.