 5 New Litters

updated 10/16/09

Will update pics each week!

Puppies 

Pocketbook Pups

AKC Yorkshire Terriers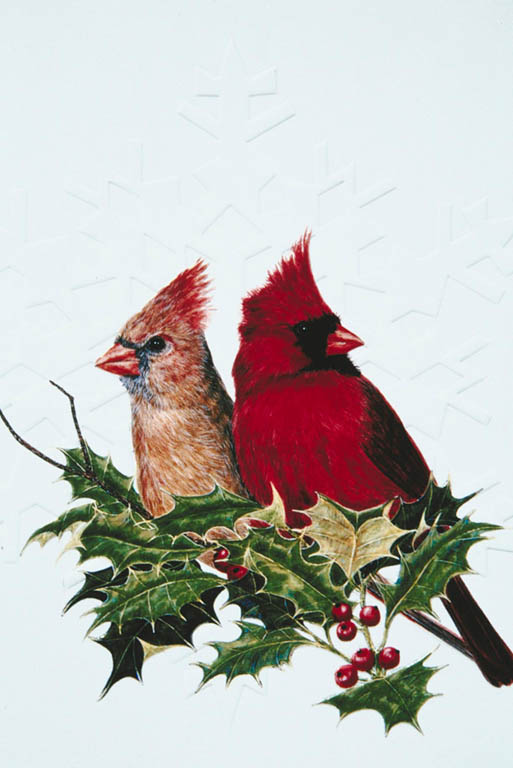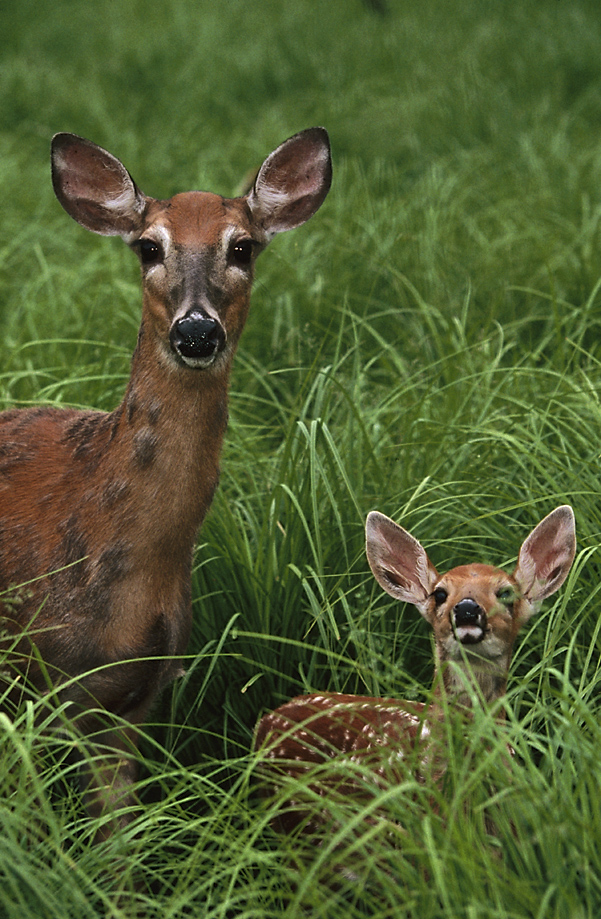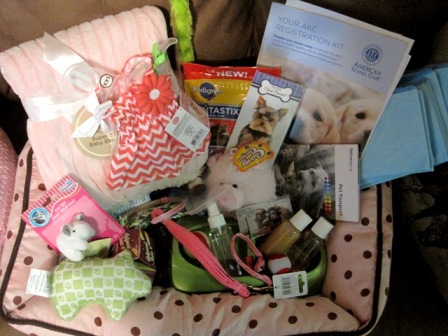 Scott's Honey Bleu River X Salty Dogs Skeeter

Two females and one male born August 29, 2009.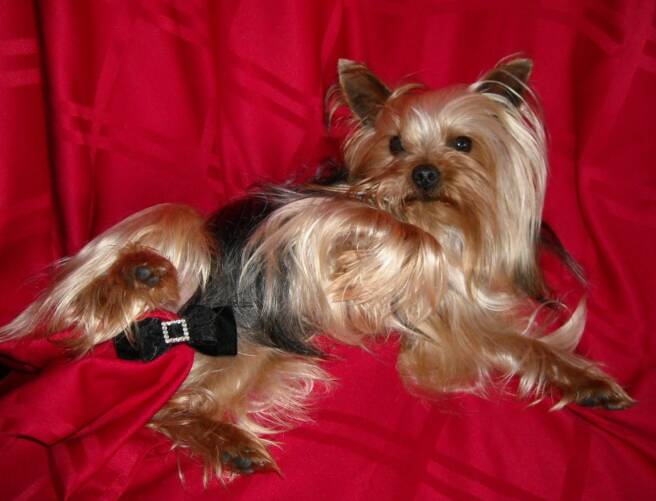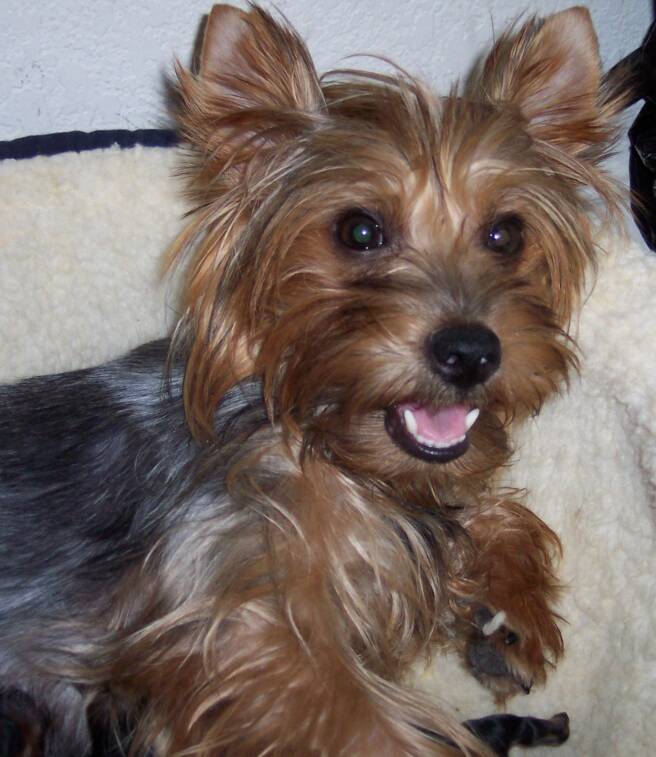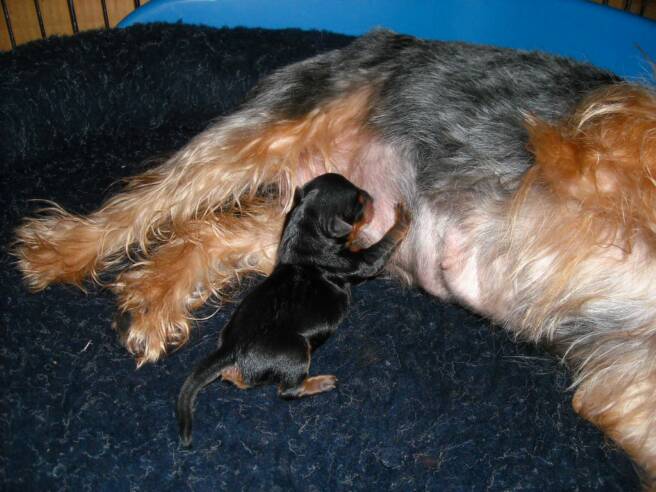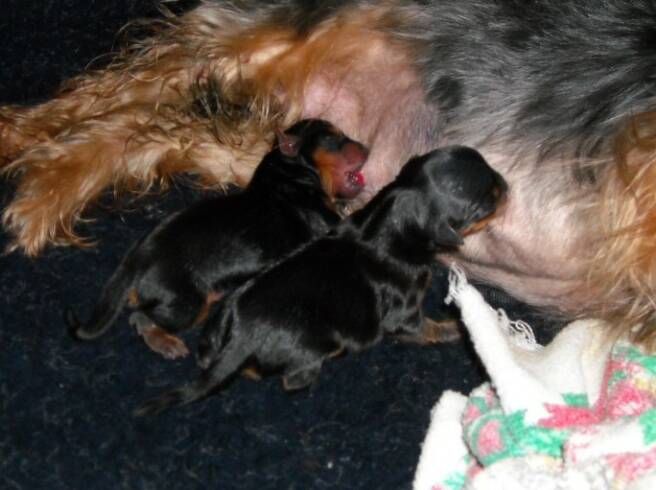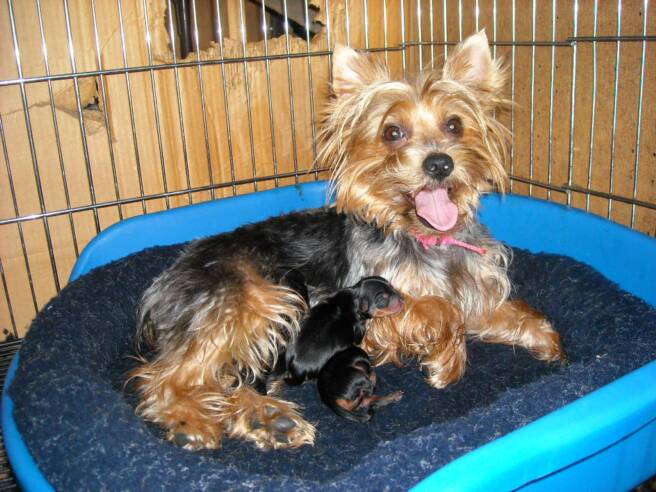 Honey is a great mom!  The pups were born within an hour apart from each other and they are all doing good.  The two females and one male are nursing and active. 

Within minutes of being born they started to nurse.

Pocketbook pups provide a puppy care package with each puppy.  It has almost everything you need for your new Yorkie.

You just have to add the love - and that

comes very easy!  We try to help in every

way so that your new pet will transition from

our home to yours as easily as possible.

Honey's pups will be 2 weeks old on 9/12/09.    If your looking for a male this is the only one we have through the end of the year.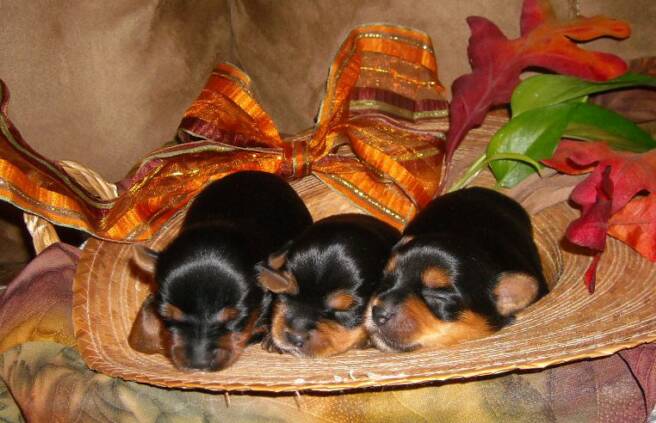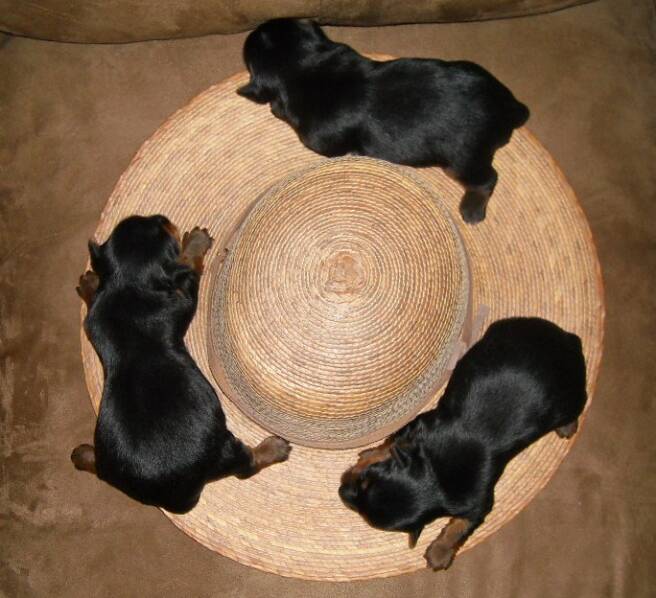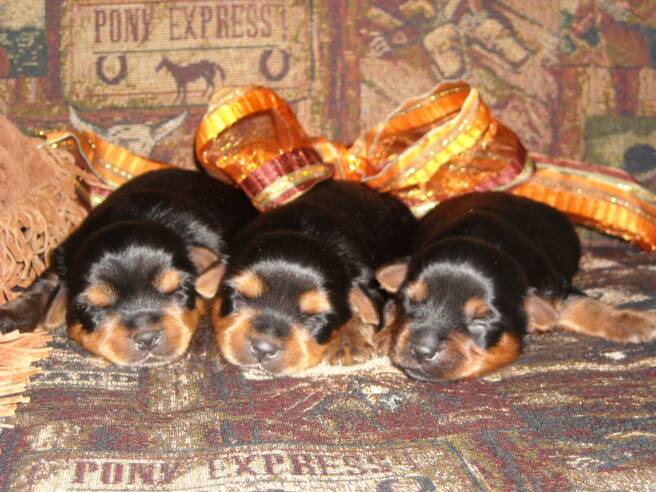 Our eyes opened today but we are taking a nap!9/11/09  "Let's Role"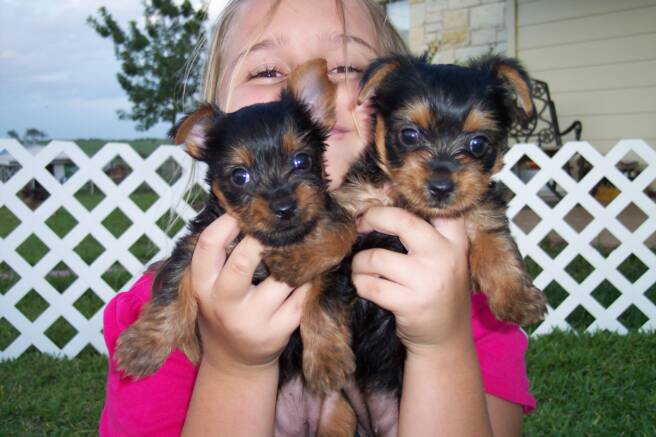 Honey and Skeeters Female Yorkies

          @ 6 weeks of age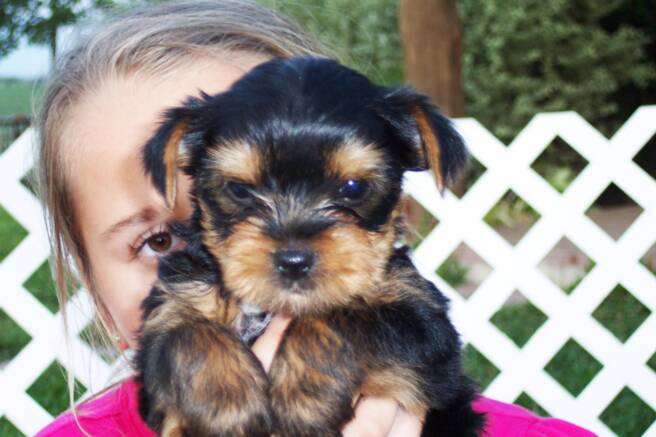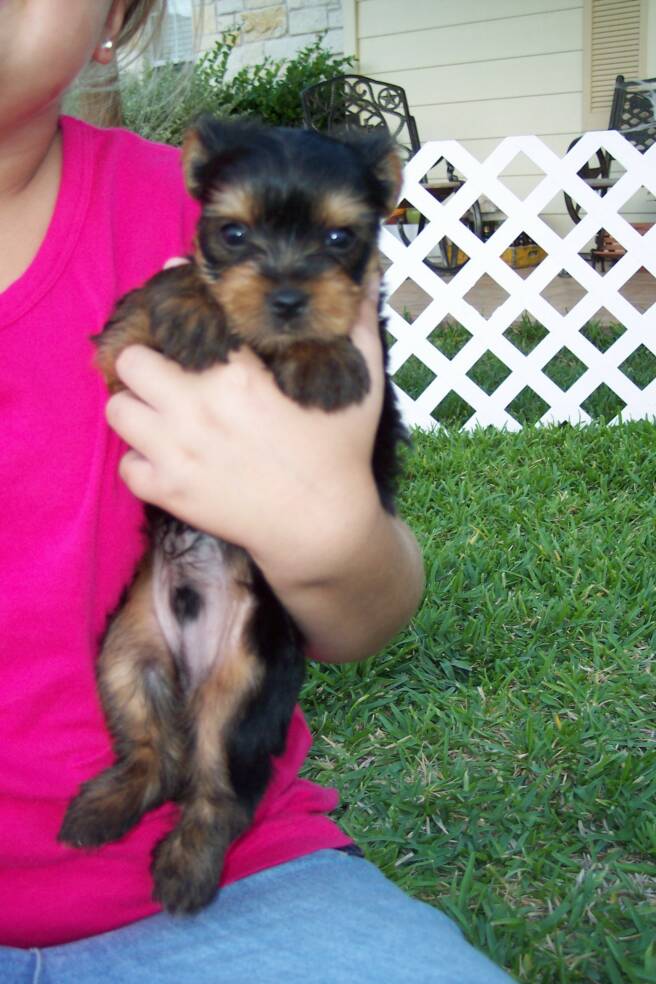 Honey's Male

He is the only boy and a real cutie pie!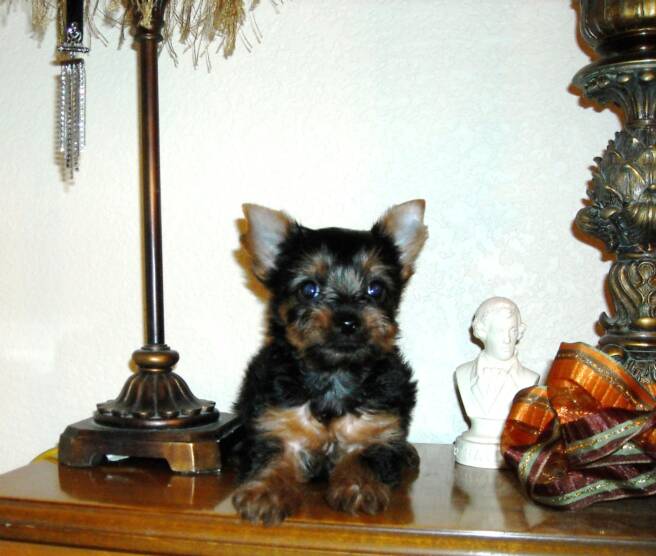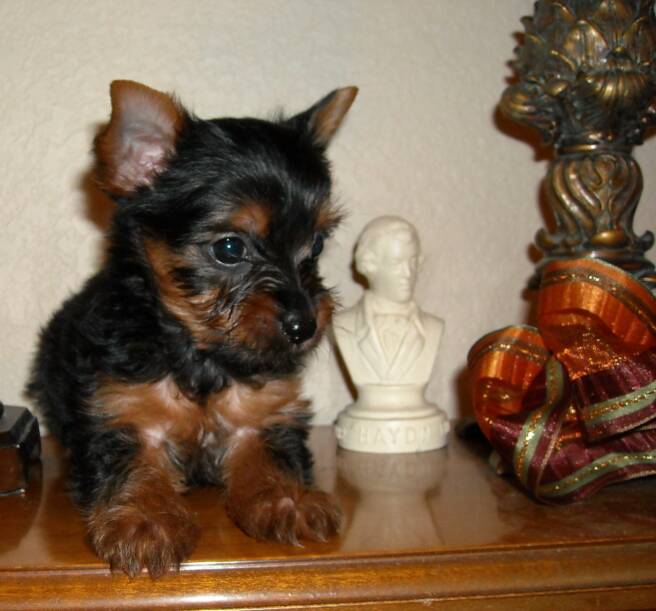 Honey's tiny female is a sweetheart.  She has a very small face and her ears are erect. She looks very similar to Ruby.  She should be approximately 6 lbs when full grown.

Price $1250

I will be 7 weeks on Saturday 10/17/09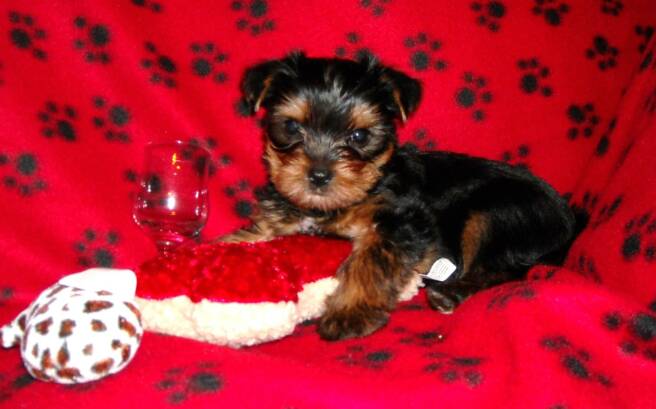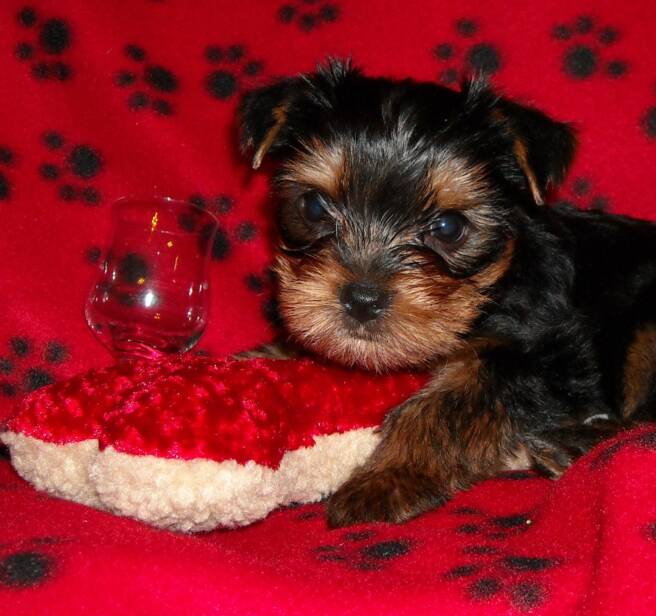 This liitle hunk is very laid back!  Totally out numbered by the women.  He has an adorable face and thick coat.  What's not to fall in love with?

He should weigh apprximately 7 lbs full grown.

Price $850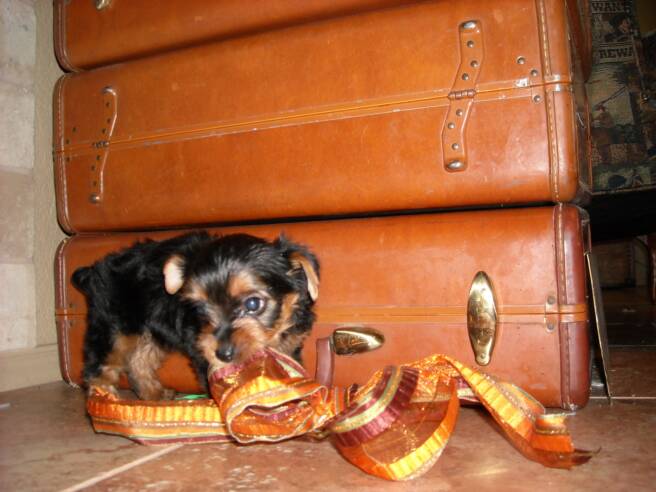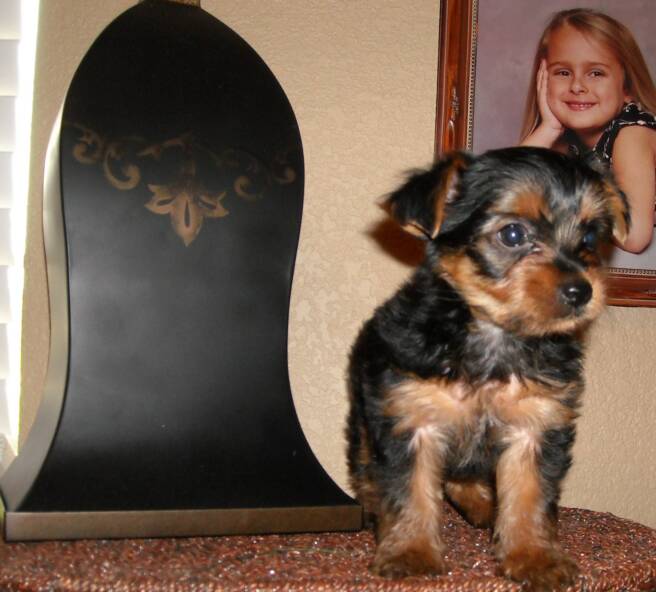 Honey's Larger Female will be approximately 7 lbs when full grown.  She will be an excellent size for breeding healthy Yorkies or an adorable pet.  She is very loving.  Ears should stand as both parent's ears are erect.

Price $ 1000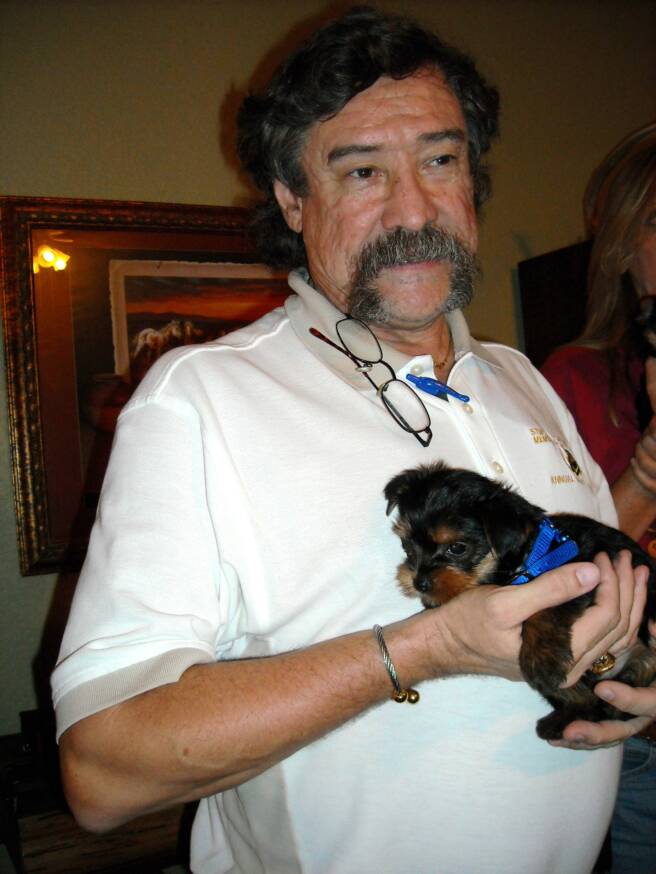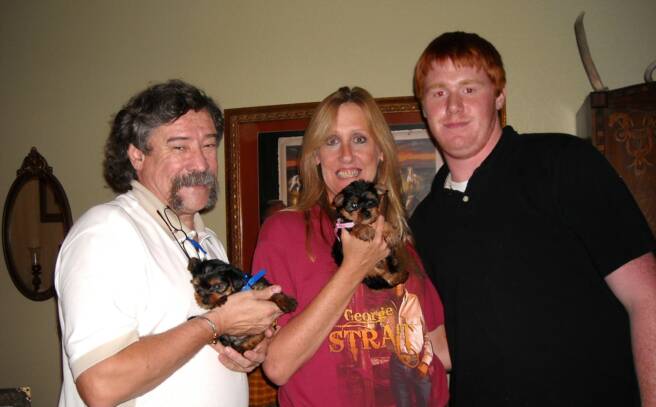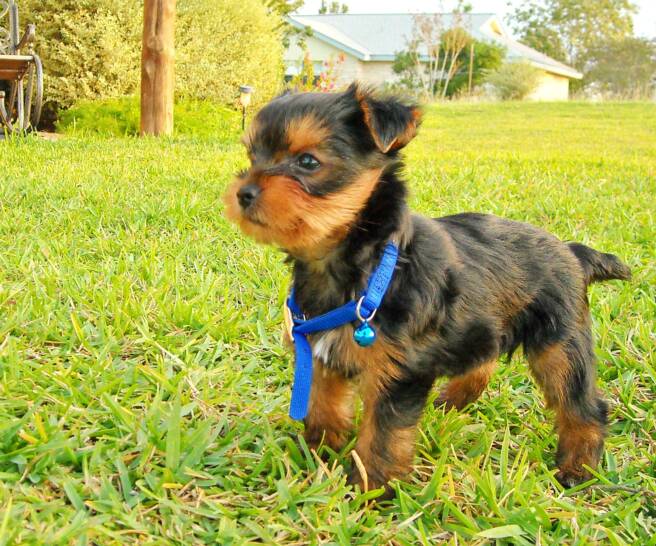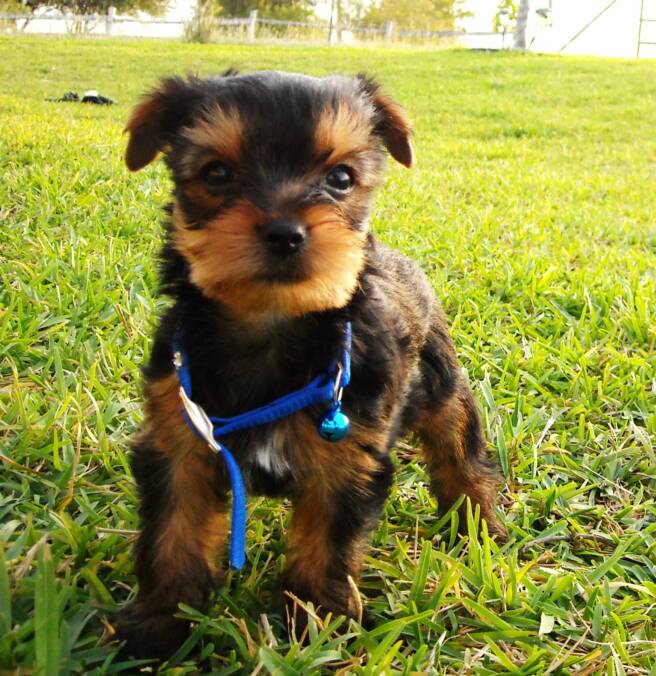 Brian Yates adoped a new family member on 10/15/09. They are a wonderful pair! 

This little puppy has no idea how he is about to be spoiled by Brian, Gail and Austin.

Brian is an Aggie...Whoop!

Pictured:       Brian Yates, Gail and Austin

Gail also picked out a female puppy!  She is a Longhorn fan....Hook'em!  I want to know what is going to happen on Thanksgiving Day? ? ?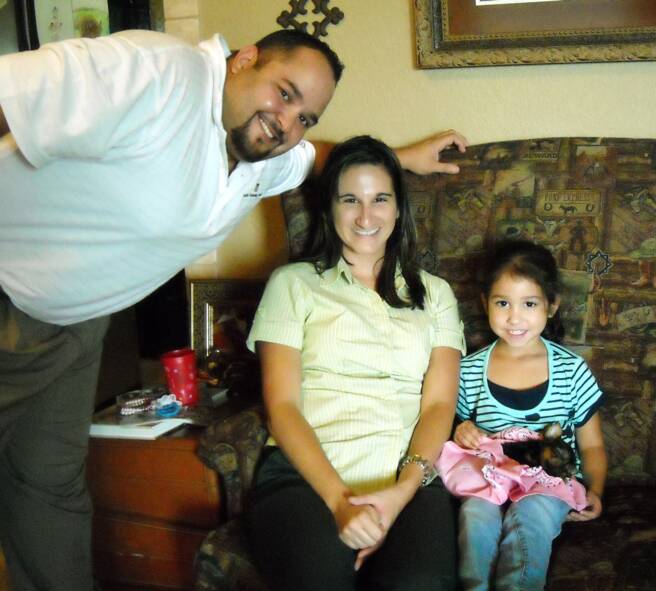 Mia - Sold to the Santana Family

Ruben, Lisa, Kayla and Mia.  What a lovely family!

Kayla was so sweet and gentle with her new puppy. Little "Mia" fell fast asleep in her arms.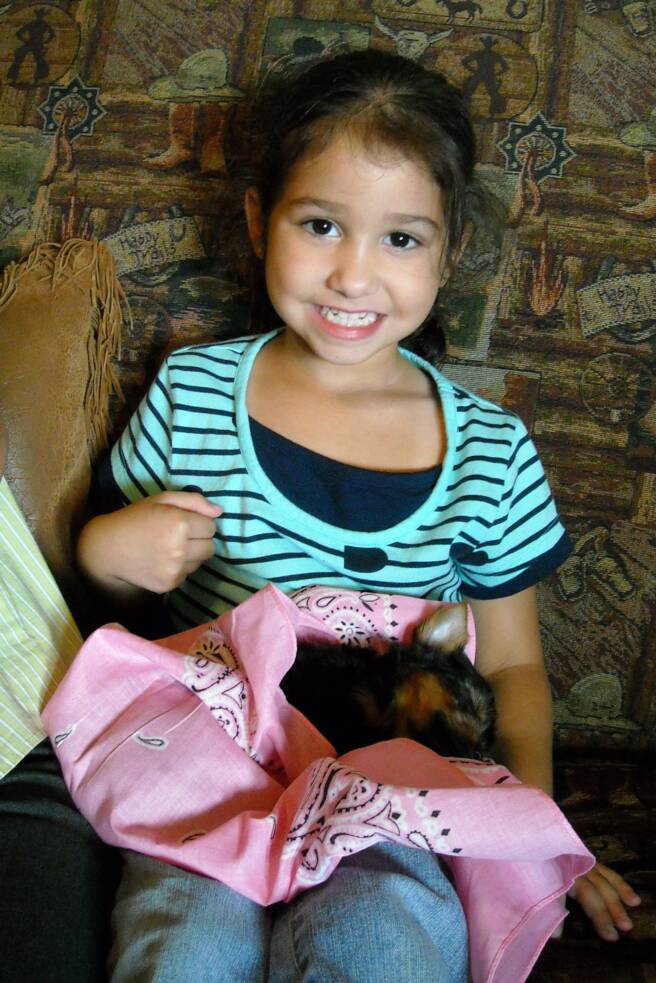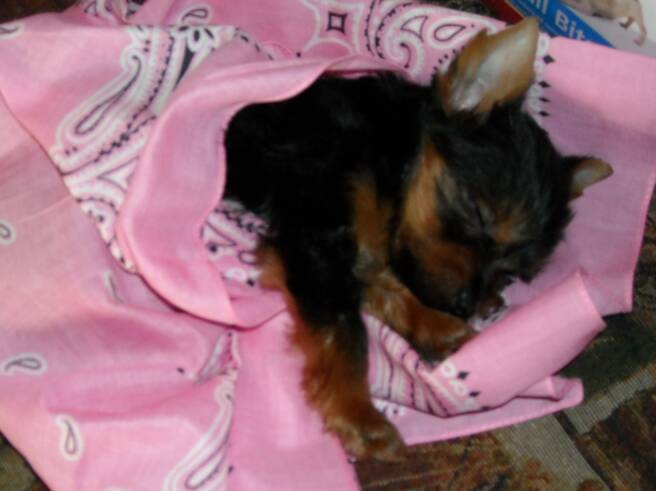 Copyright 2010 Pocketbook Pups:  Yorkshire Terrier Puppies for Sale.  All Rights Reserved.