 AKC    Winnie's Bit O'Honey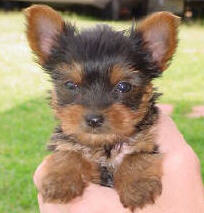 Winnie is a daughter of Baby Tar.  She is the smallest Dam we own.  She had her first litter on November 13, 2008.  Her coat is dark blue and gold and very silky.  I named her after my dear mother, Winnie.   Plus, I loved Bit O'Honey candy when I was a kid.

She loves to sit in my lap. 

NICK NAME:  Winnie or Whisket

BIRTHDATE:   April, 2005

WEIGHT:  3.2 lbs.

COLOR:   Dark Blue

HEAD:   Gold

TALENT:  Being Adorable! 

Dam: Kaleigh Wrae's Baby Tar  X  Sire:  Fritz In Your Pocket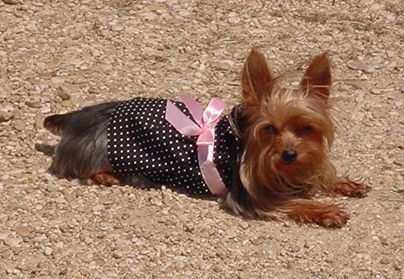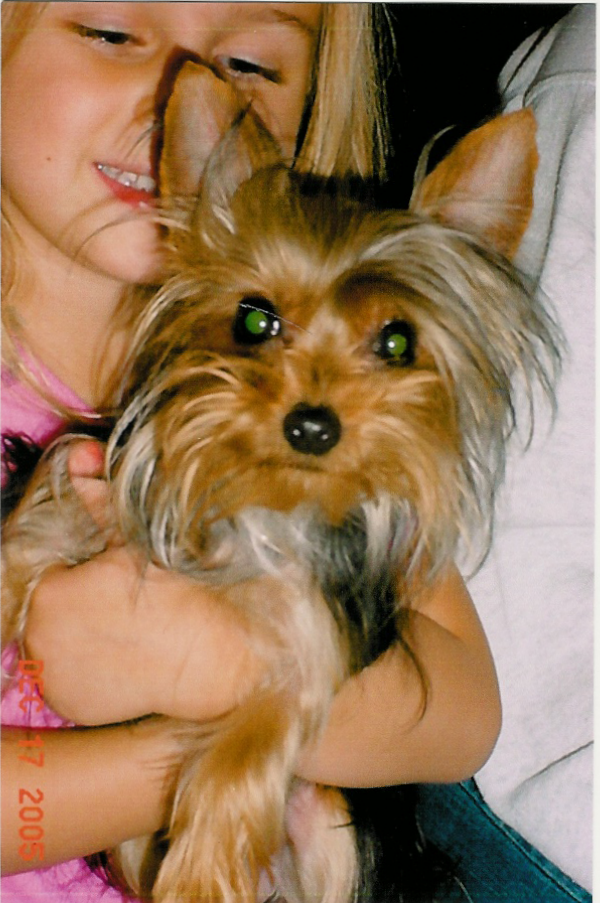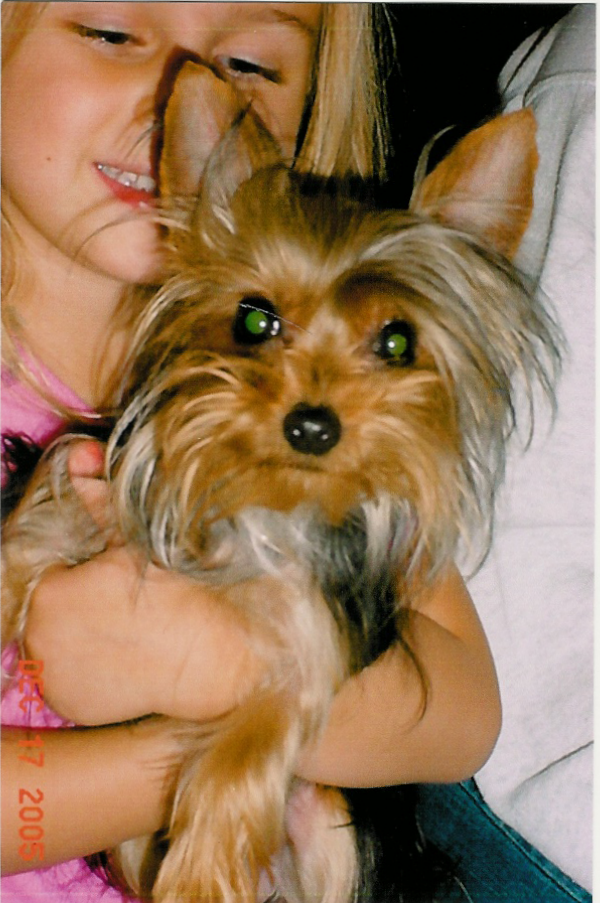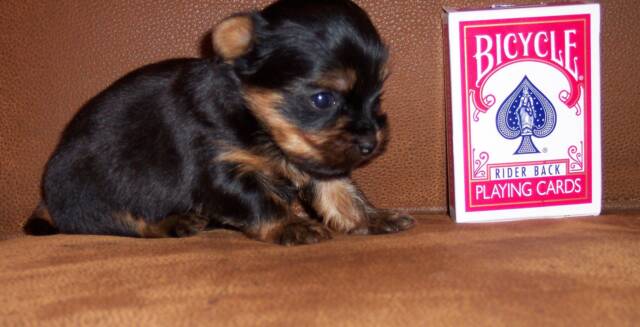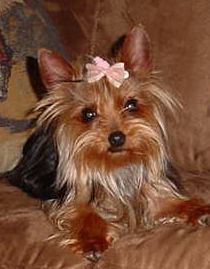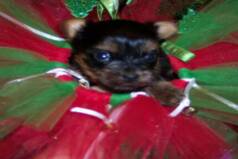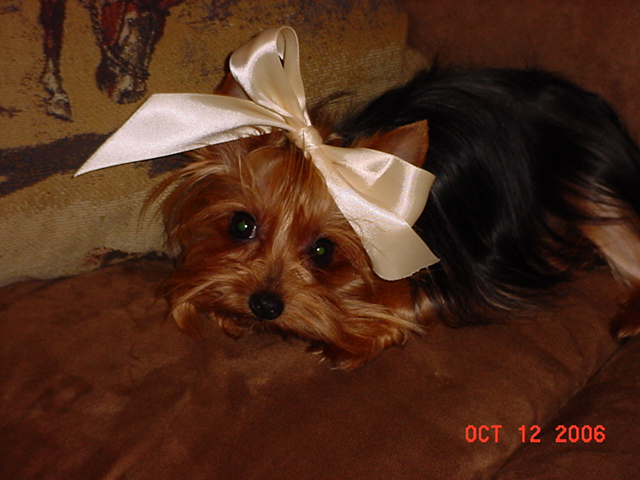 Winnie has had one female puppy that was born November 13, 2008.   She is adorable, healthy and very sassy!

We kept her and named her "Novella's Red Bird".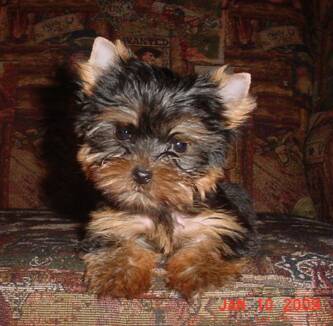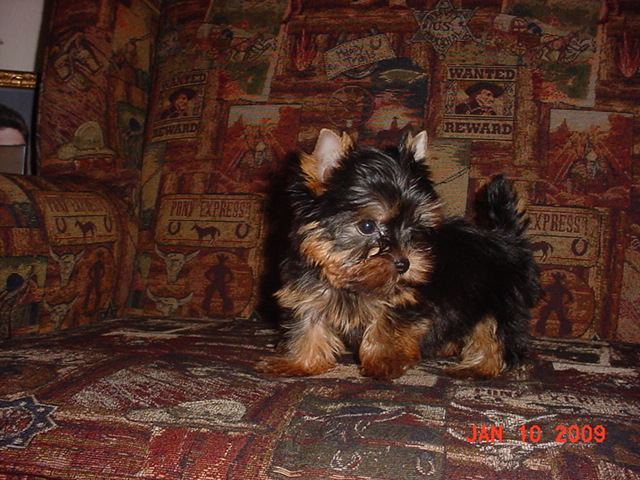 Copyright 2010 Pocketbook Pups:  Yorkshire Terrier Puppies for Sale.  All Rights Reserved.