 Stella was whelped out of a litter of five.  Her coat is dark with face and legs very gold in color.  She weighs 5 lbs and is bred to Black Jacks Big Bucks.  Her great great grandsire is Champion Tea Times Oro De Le Chaz.  

She is friendly, loves everyone and rarely barks.  She has excellent confirmation. 

NICK NAME: Stella Named after barmaid, Stella, in the 1985 Western "Silverado".  The bar was called the "Midnight Star".  One of my favorite movies!

BIRTHDATE:   July, 2006

WEIGHT:  5.0 lbs.

COLOR:   Black

HEAD:   Gold

TALENT:  Small and quiet . .. takes care of her girls.

Dam:  Kaleigh Wrae's Baby Tar  X  Sire:  Fritz In Your Pocket

AKC    Stella's Midnight Star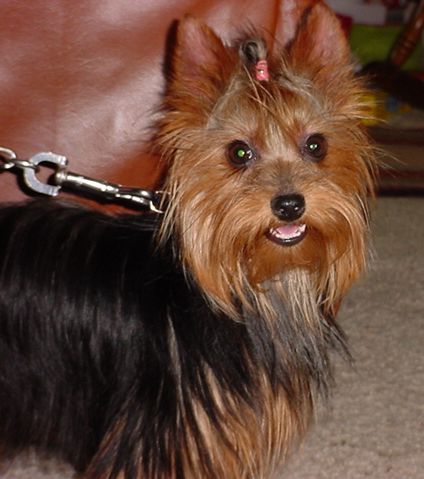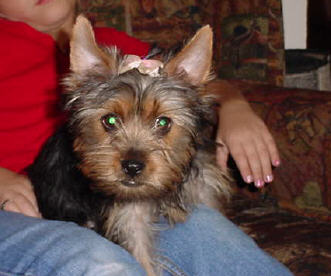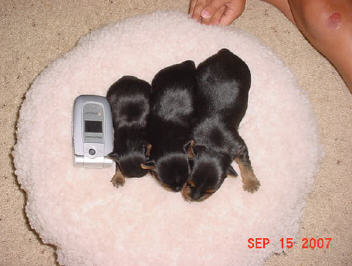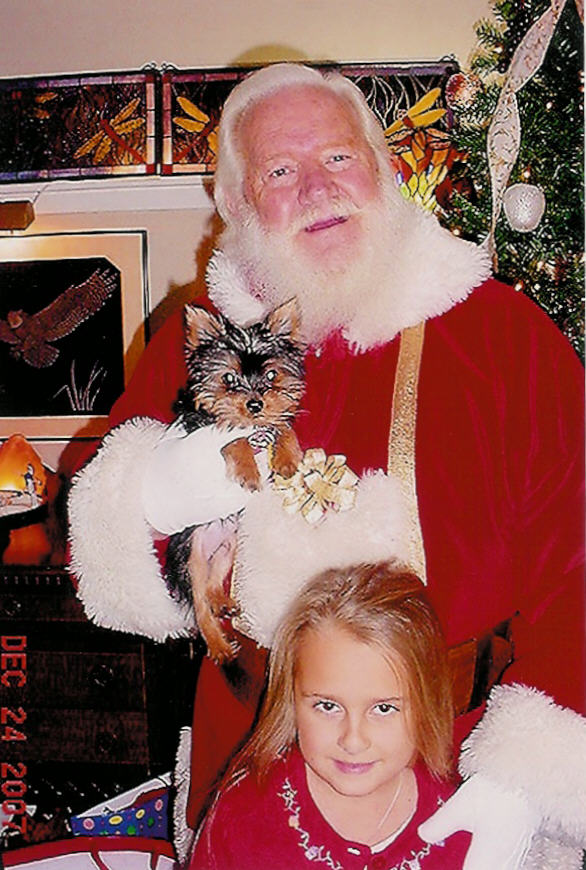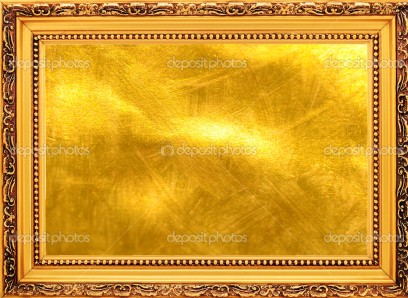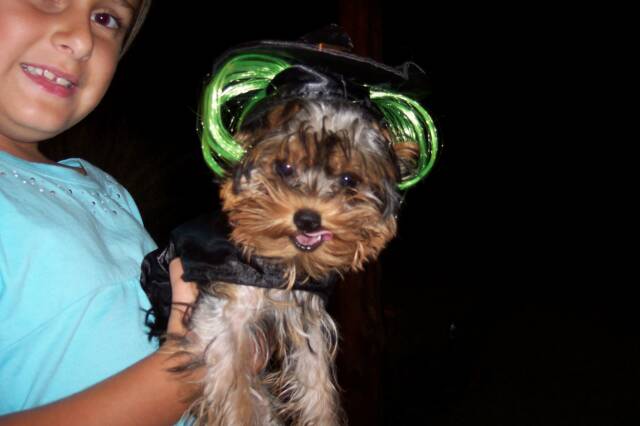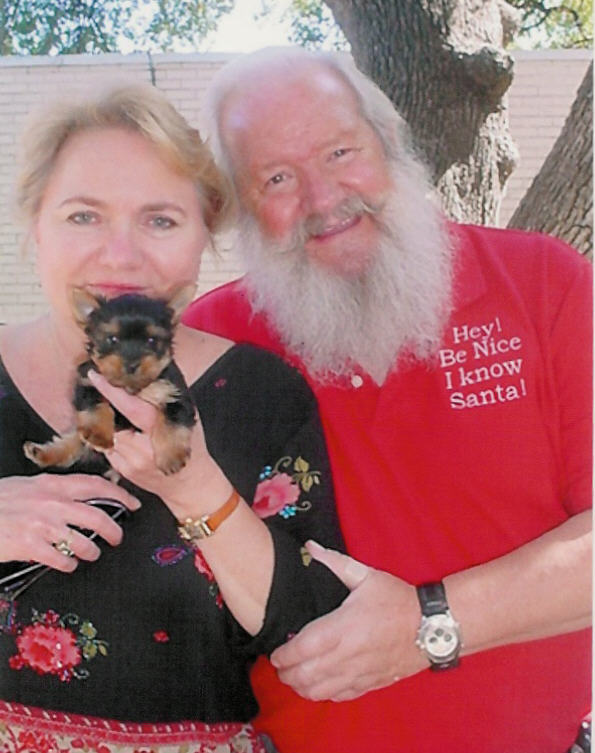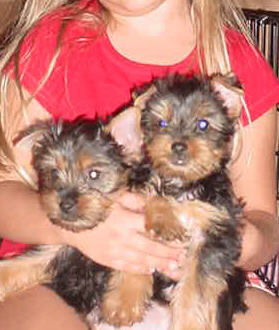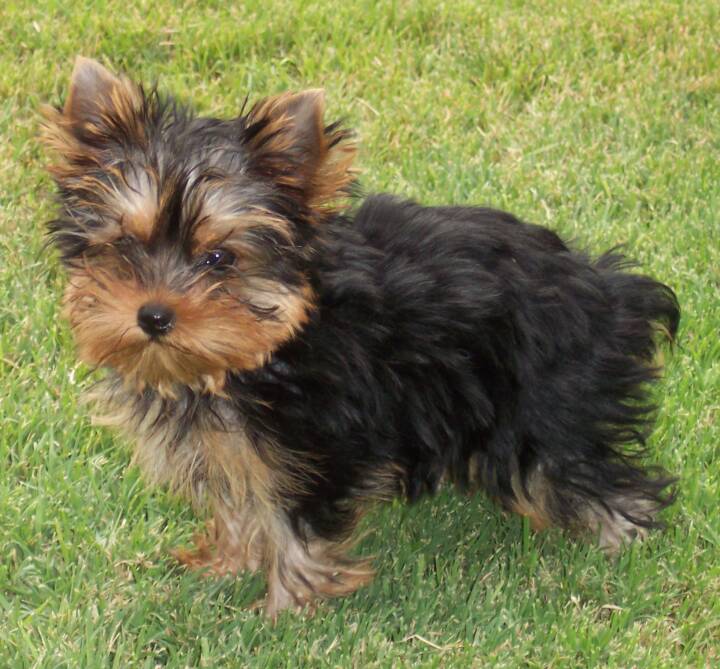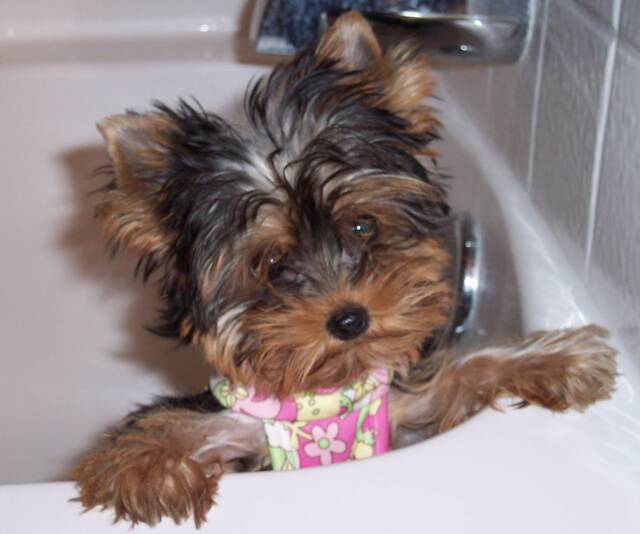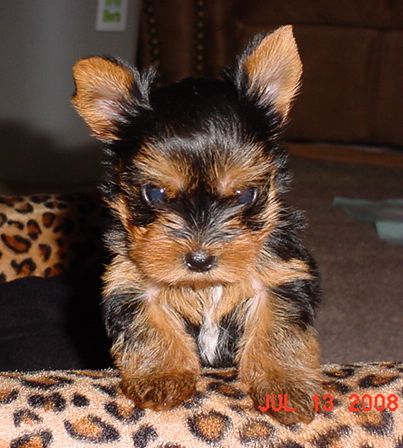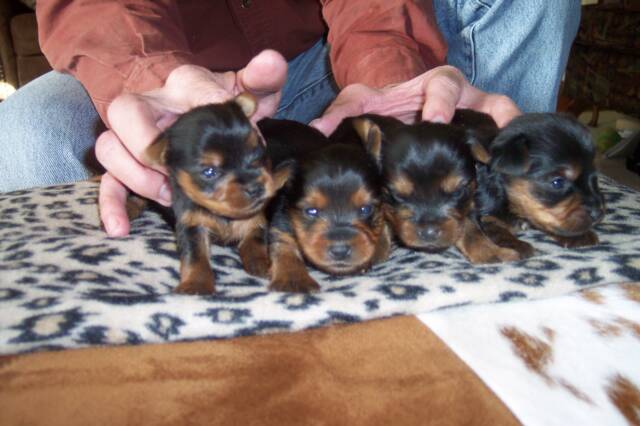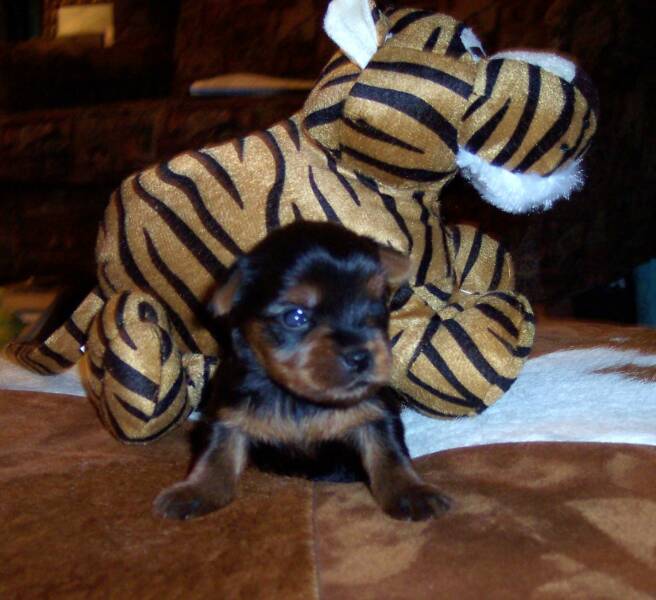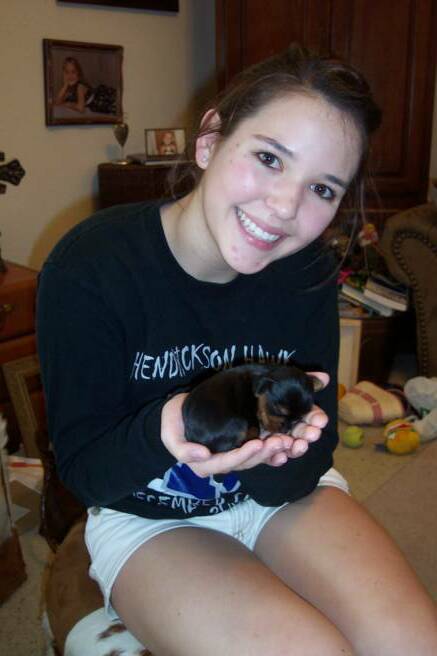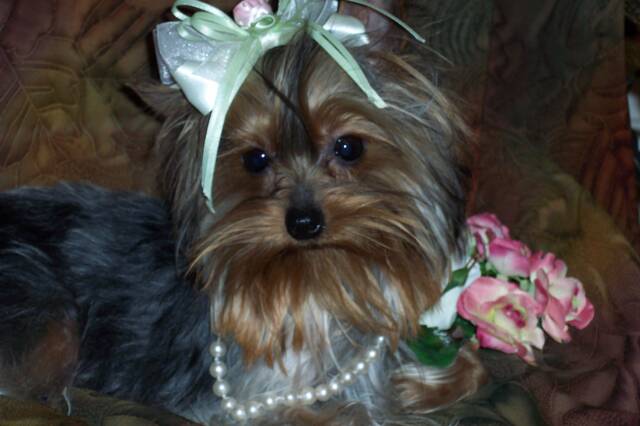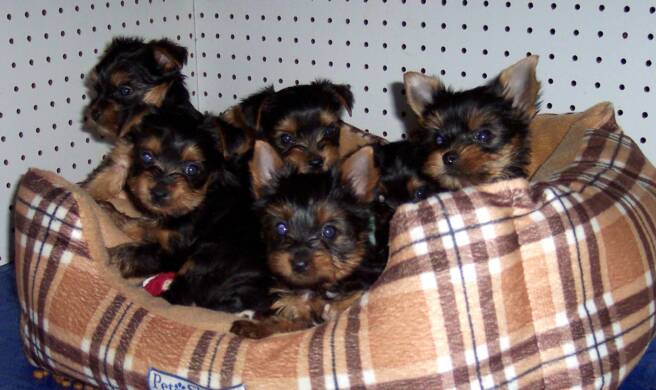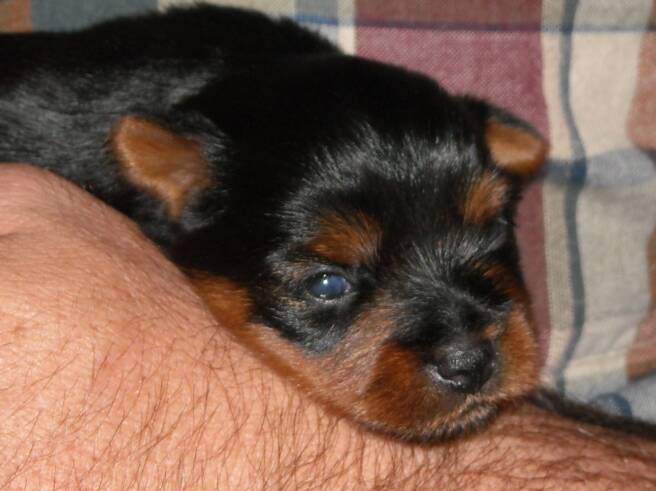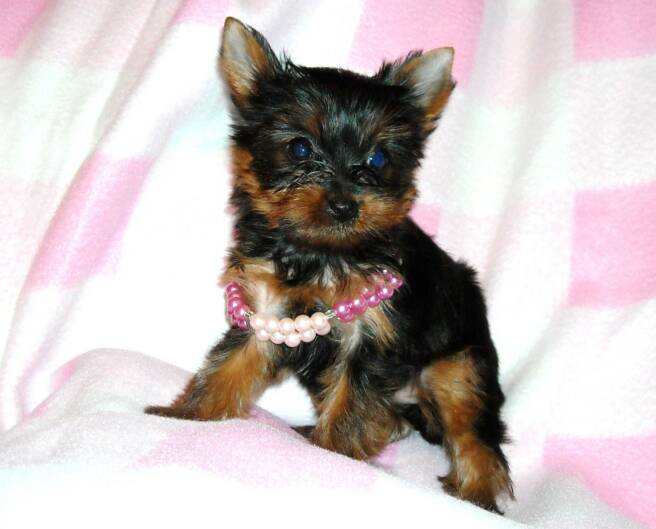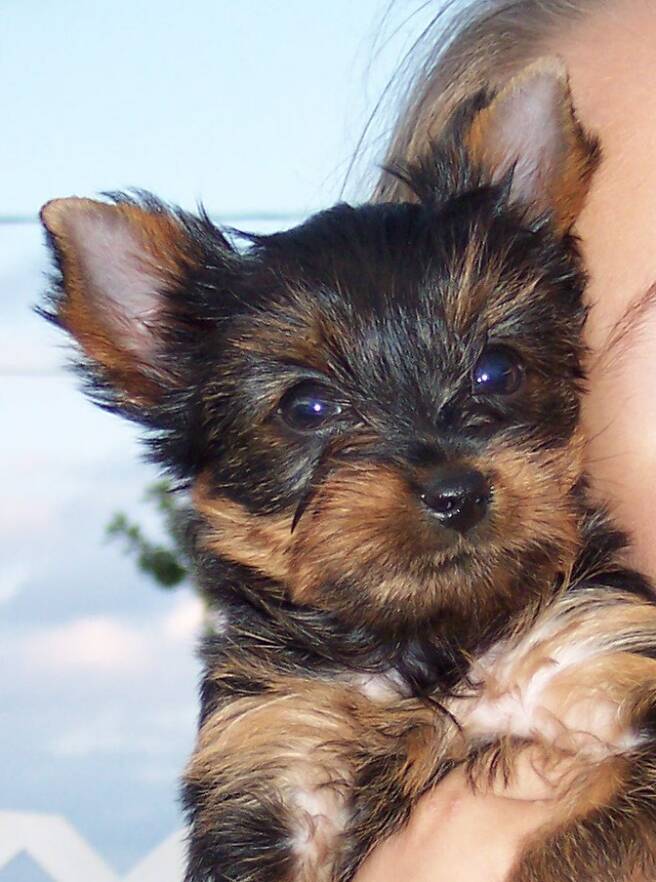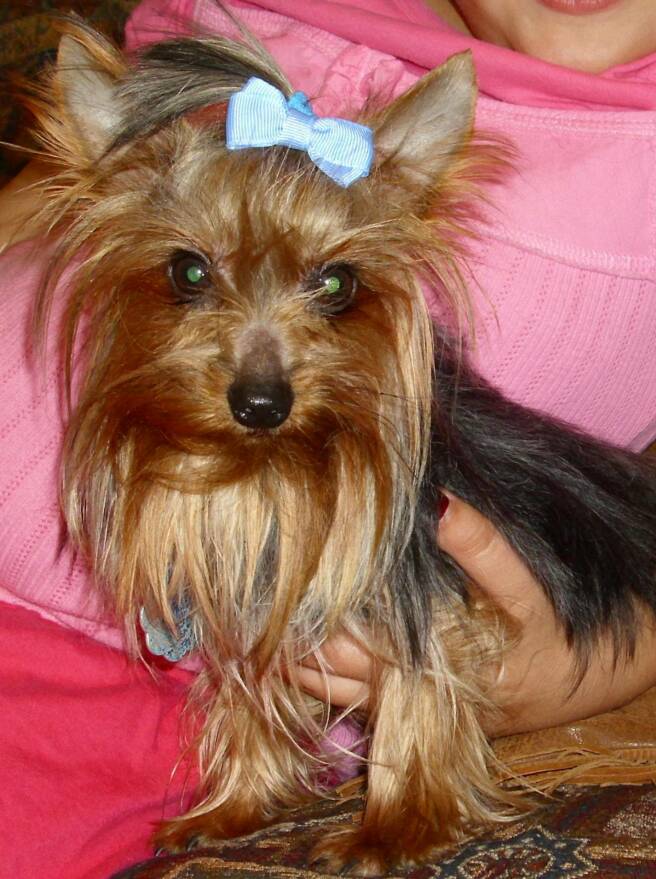 Copyright 2010 Pocketbook Pups:  Yorkshire Terrier Puppies for Sale.  All Rights Reserved.