 Poppy is a combo of the sire and dam.  She should be a great breeder as her mother is a free whelper.  This just means she has no trouble at all.Her coat is fantastic.  She would not put her tail up in this photo but she has great body confirmation.

NICK NAME: Poppy

BIRTHDATE:   April

WEIGHT:  7 lbs.

COLOR:   Black

HEAD:   Gold

TALENT:   Loves to play the guitar, romp on Friday night ...and eat! 

Dam: Dixie's Black Diamondws X Sire: Salty Dogs Skeeter

  AKC    Poppy's Acoustic Melody   

Copyright 2010 Pocketbook Pups:  Yorkshire Terrier Puppies for Sale.  All Rights Reserved.

Poppy as an adorable puppy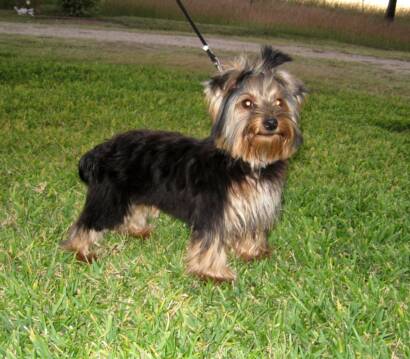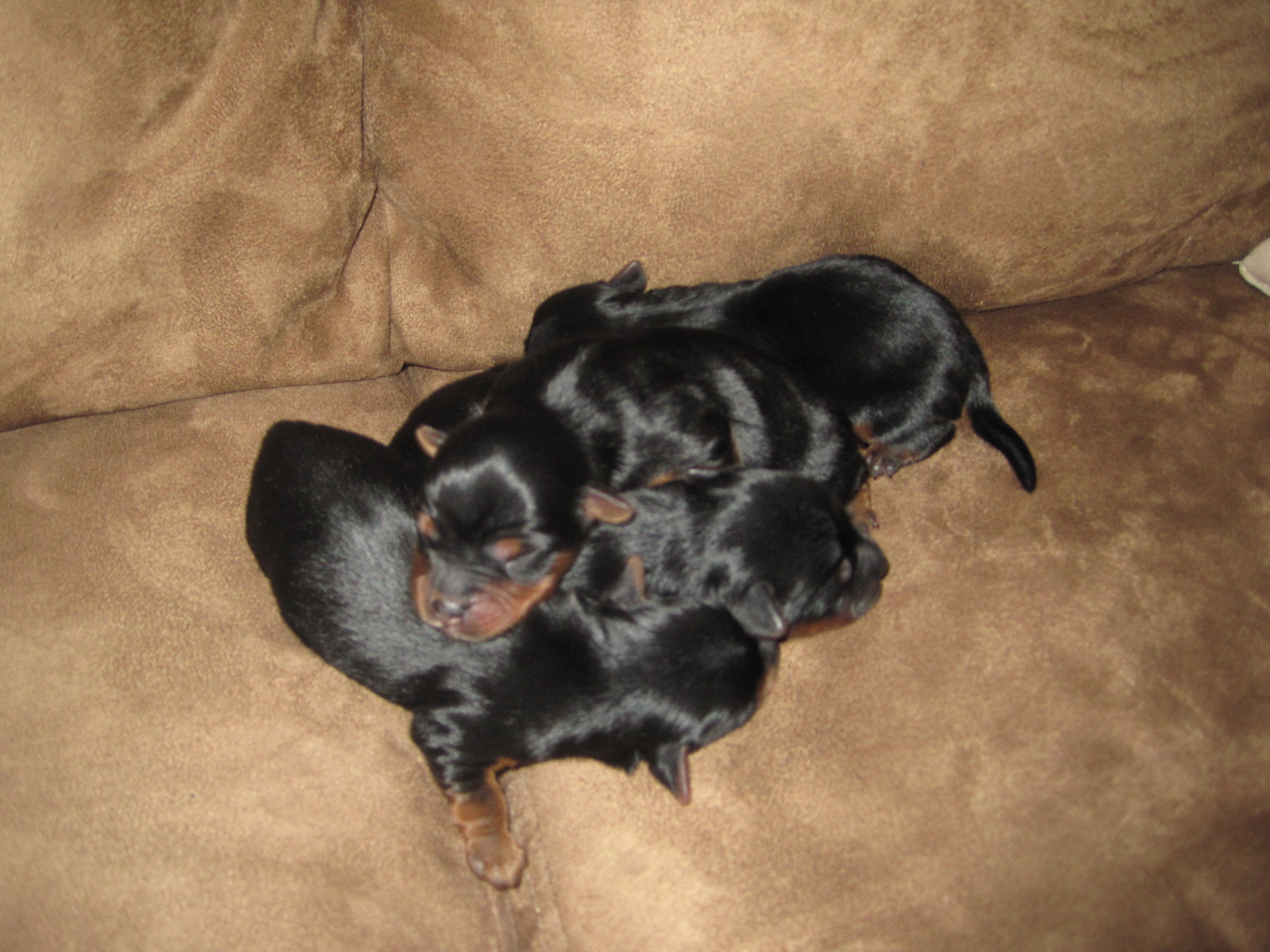 Poppy came from a litter of four!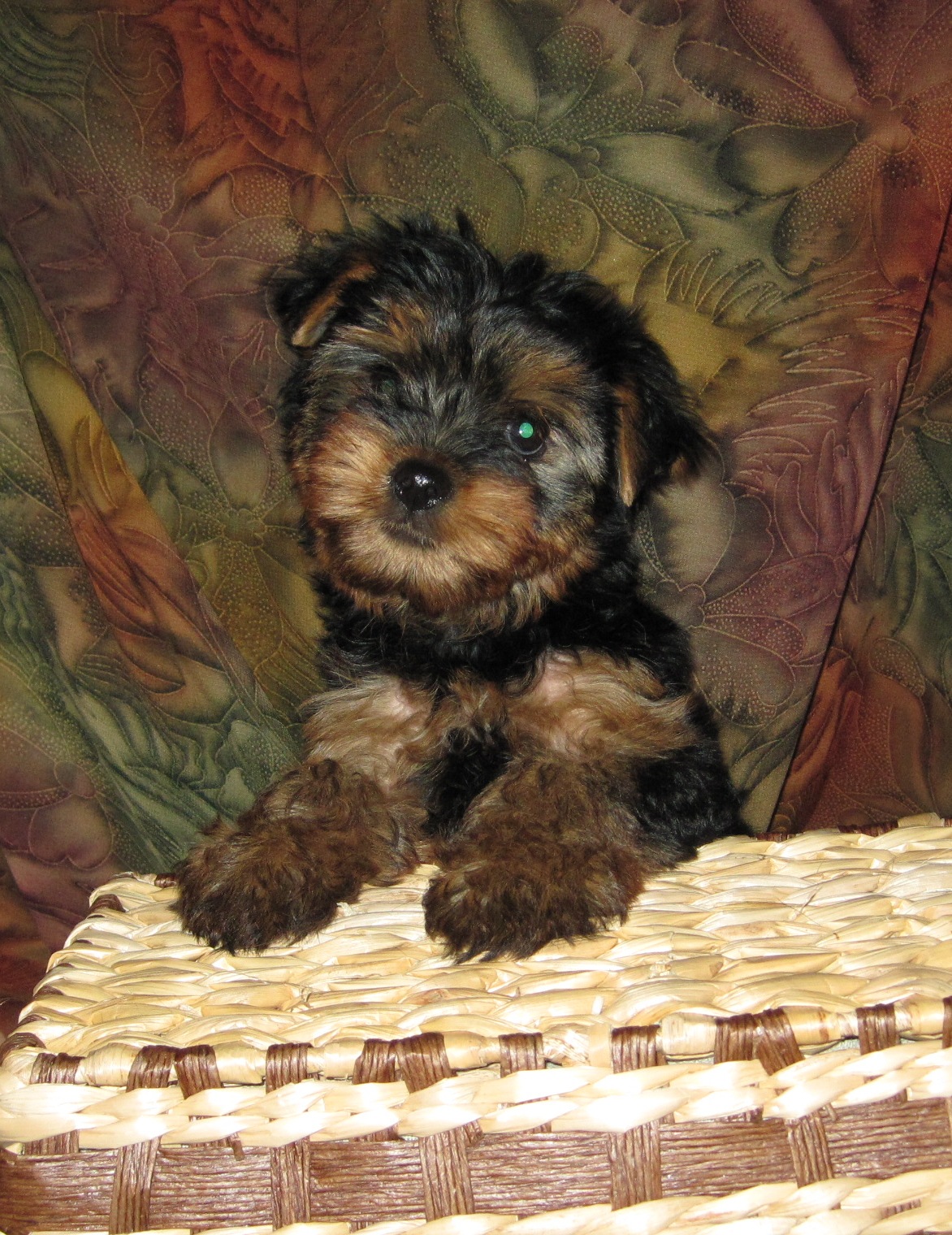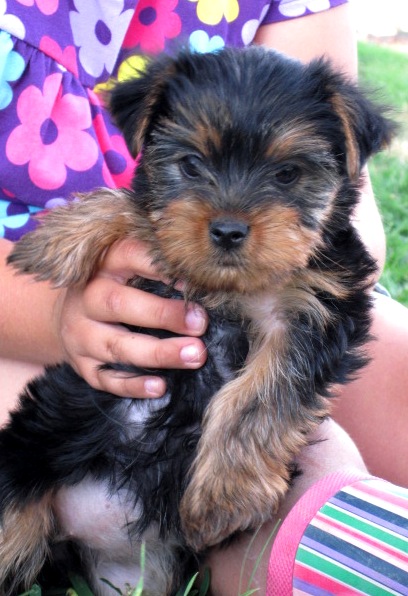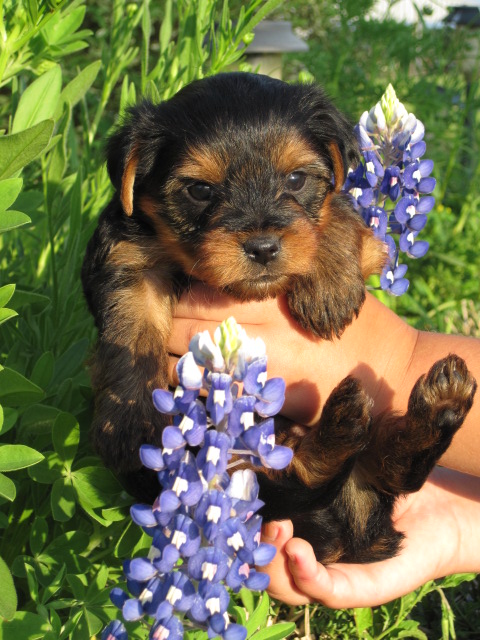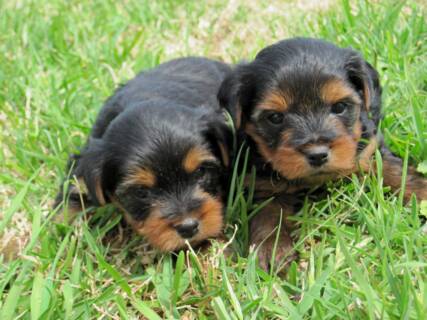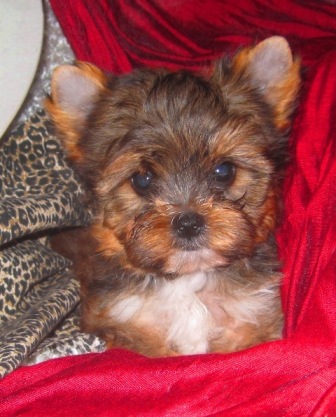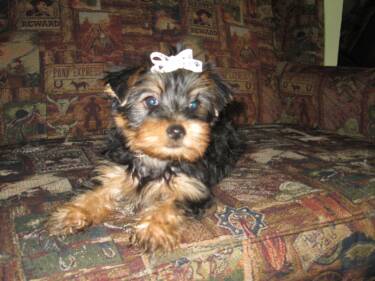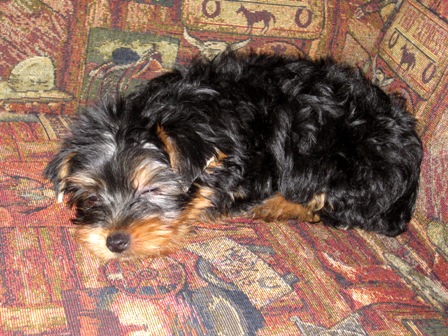 Available Female:  She is the largest in the litter but is beautiful.  Her face is adorable and her coat is hard to beat!  She is very calm and would make a great lap dog or a wonderful mother.

Price $1000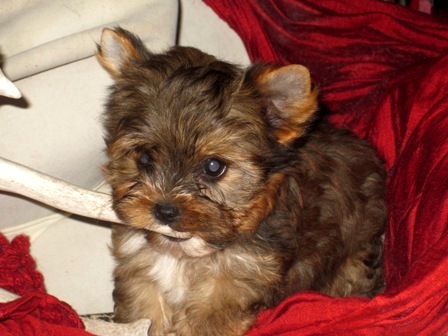 Born 4/2/11 out of litter of three.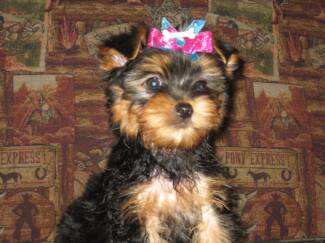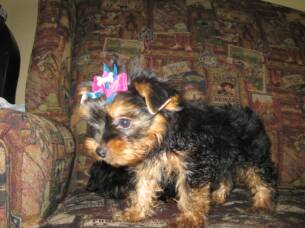 Available Female:  She is the smaller female.  Her face is so expressive and she is full of pep!   She is curious and playful and great with children.  Her coat is also beautiful.  In these two pics it was still a bit damp after a bath.  Sorry about that but she has a silky soft thick coat. 

Price $1250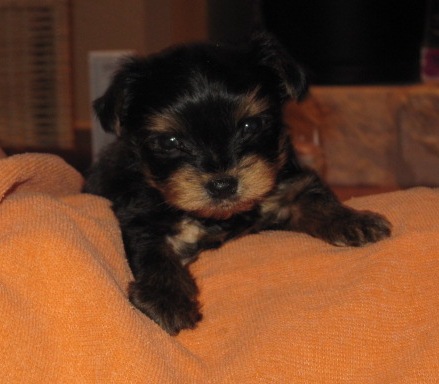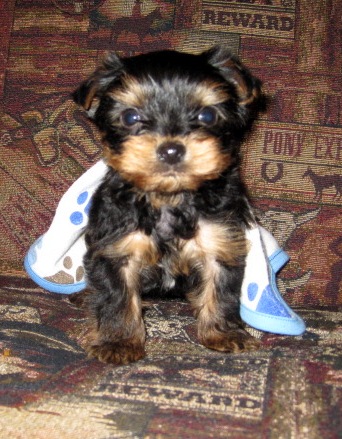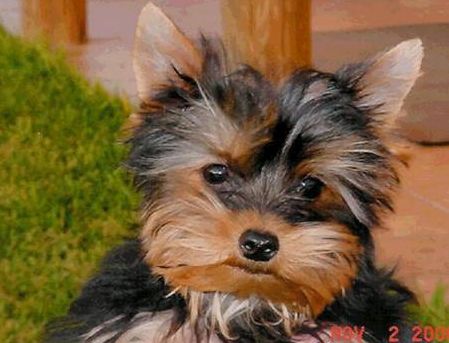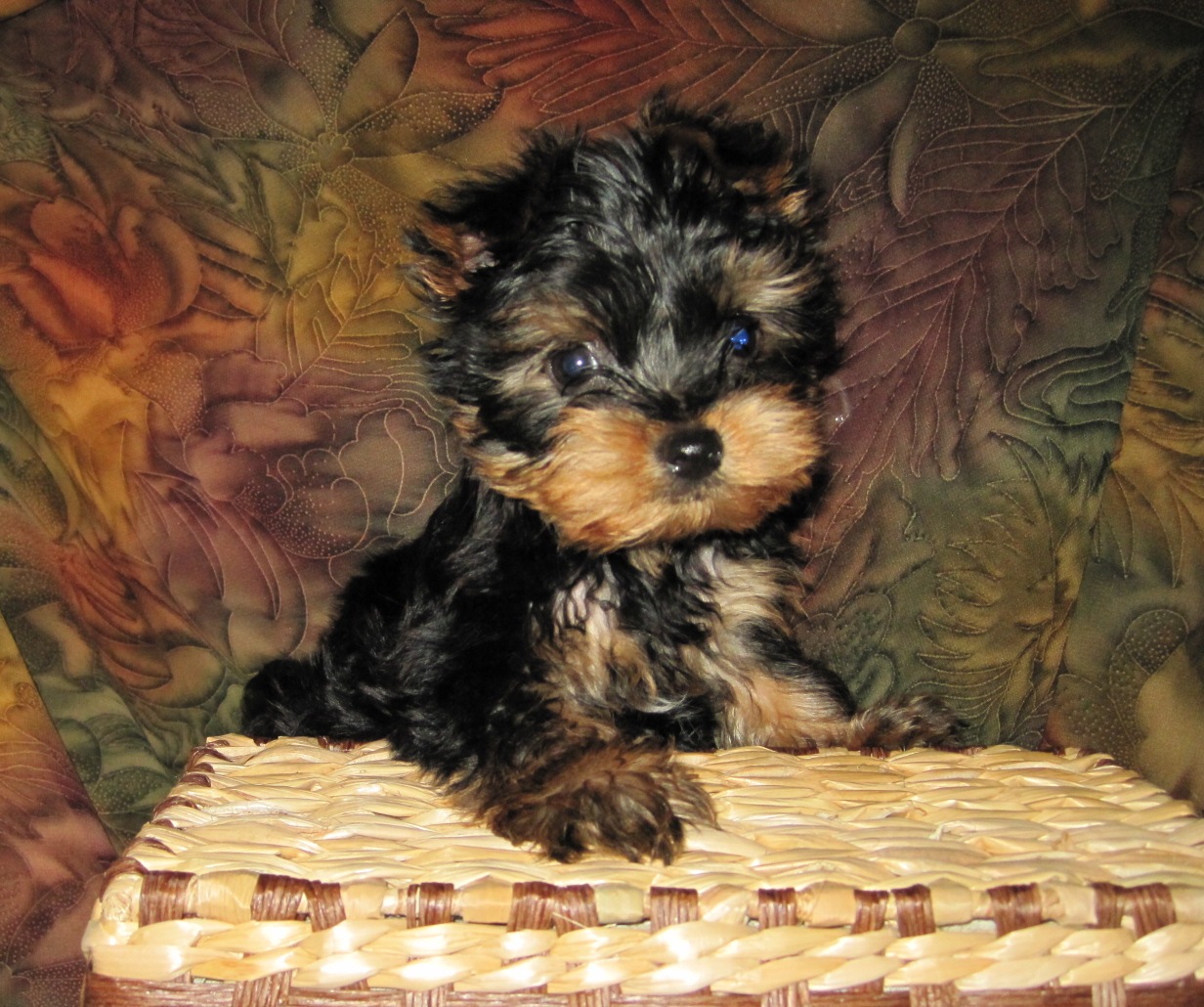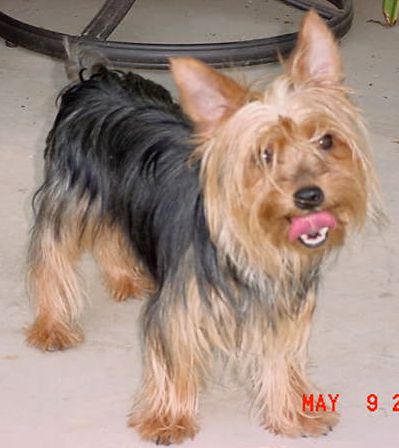 This is the grand sire and grand dam of this litter!

Below are three pictures of Jerry, sire, as a puppy.  He was tooooo adorable!