 Honey had five males in her last litter. She is a very good mom and milk producer.  She has very good confirmation and is a tad over the standard size according to AKC guidlines.  Her great grand sire is Champion Tea Times Oro De Le Chaz.

NICK NAME:  Honey

BIRTHDATE:   January, 2007

WEIGHT:  7.5 lbs.

COLOR:   Blue

HEAD:   Tan

TALENT:   Loves to eat June Bugs on the front porch!  Yuck!

Dam:  Kaleigh's Wrae's Baby Tar    X  Sire:  Chaser's Hoppin Bob

AKC Scott's Honey Bleu River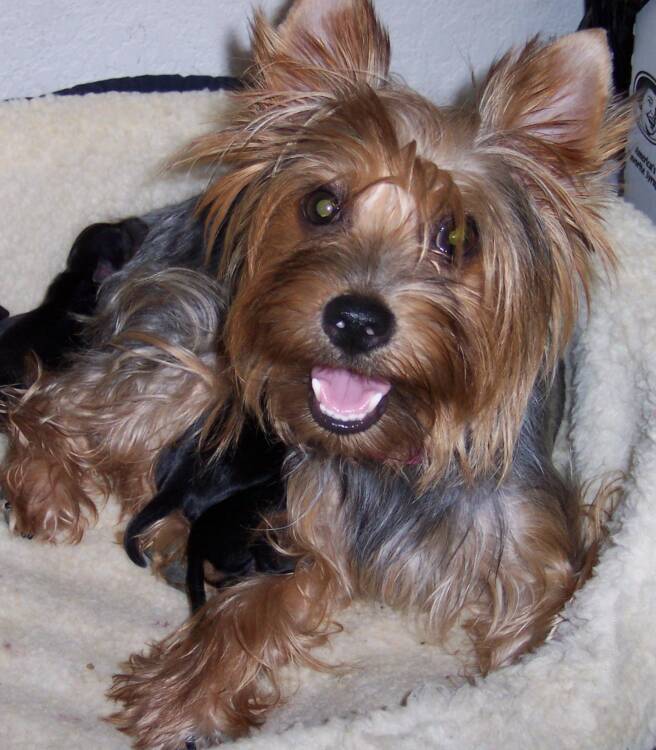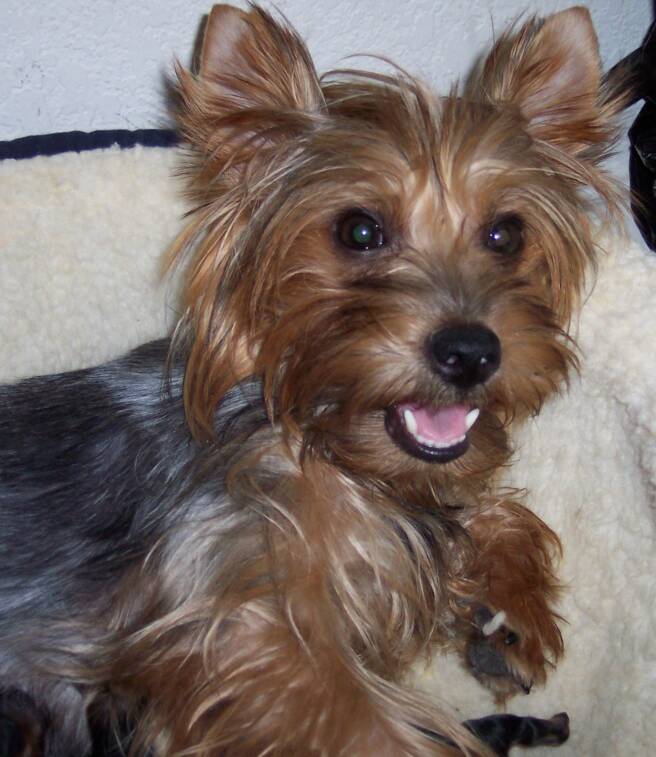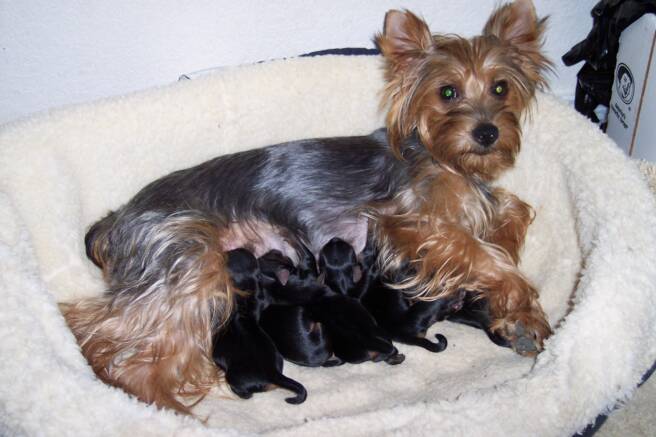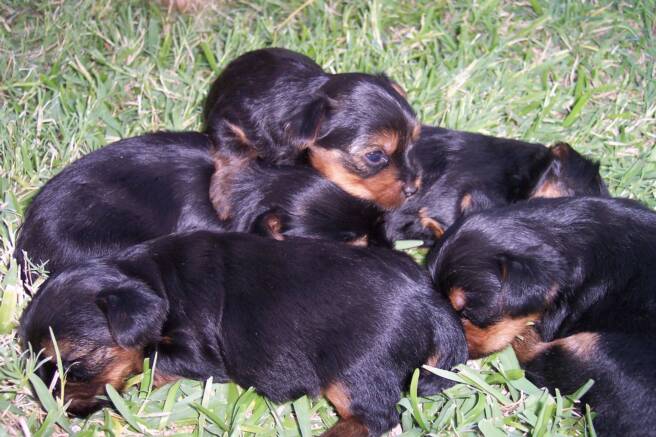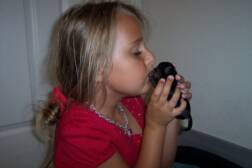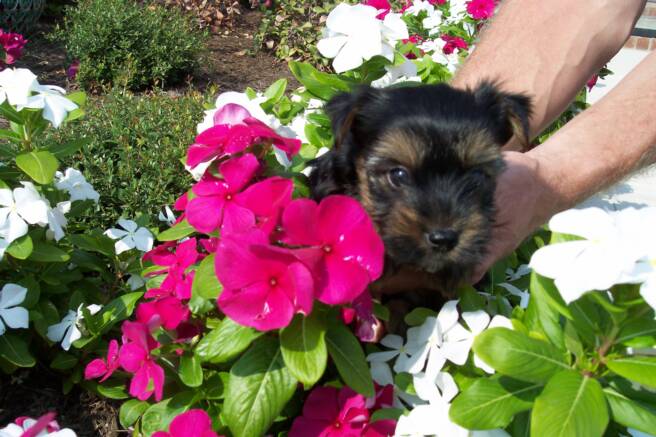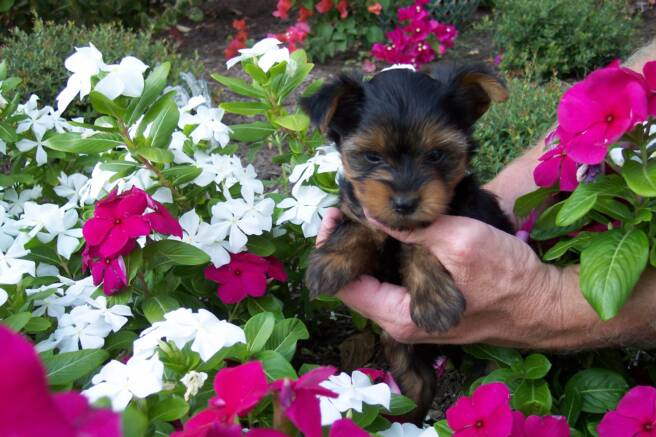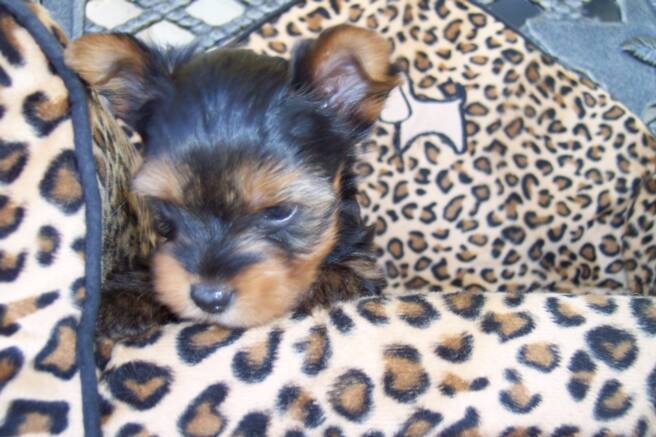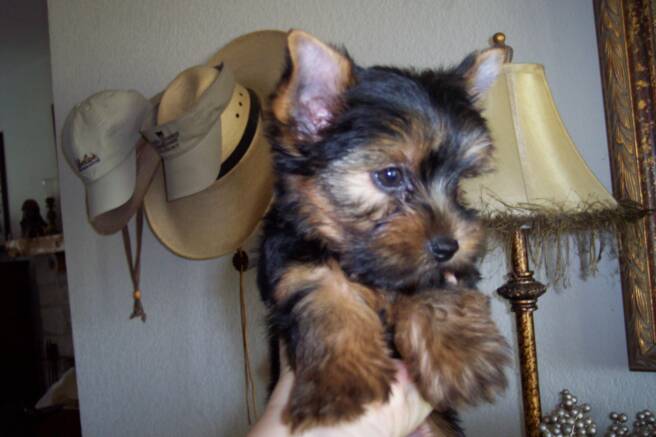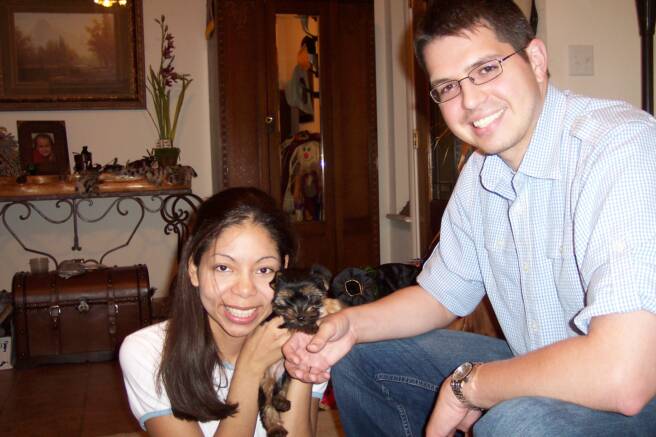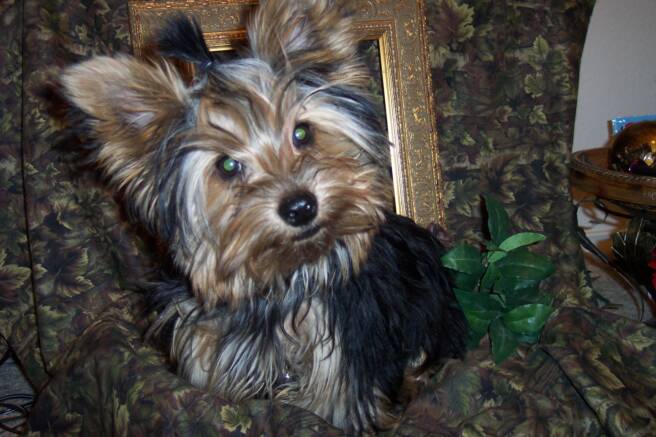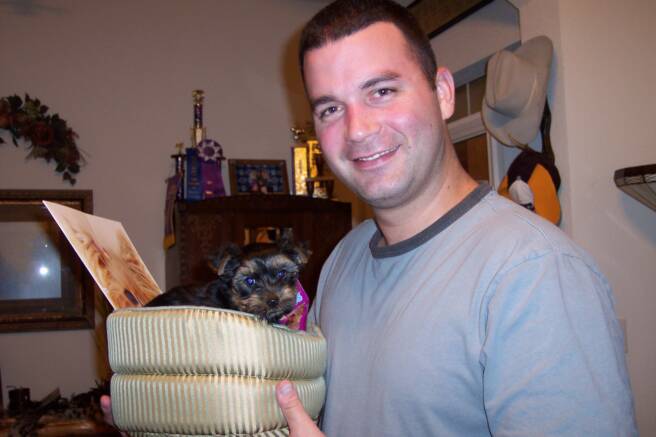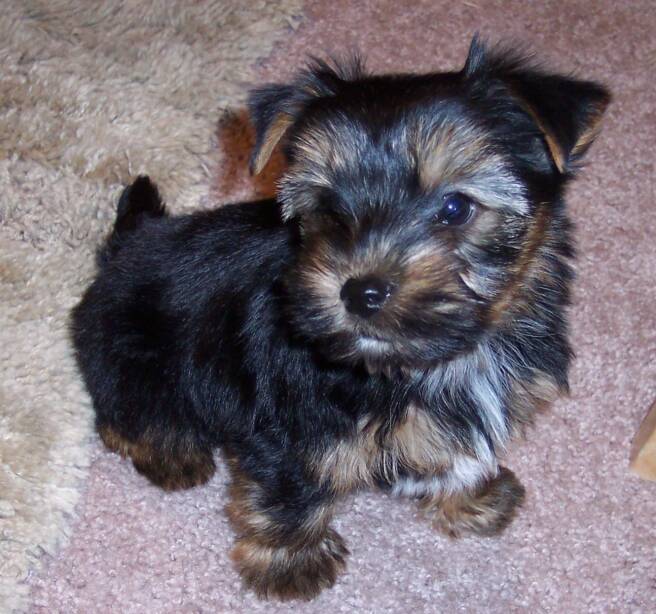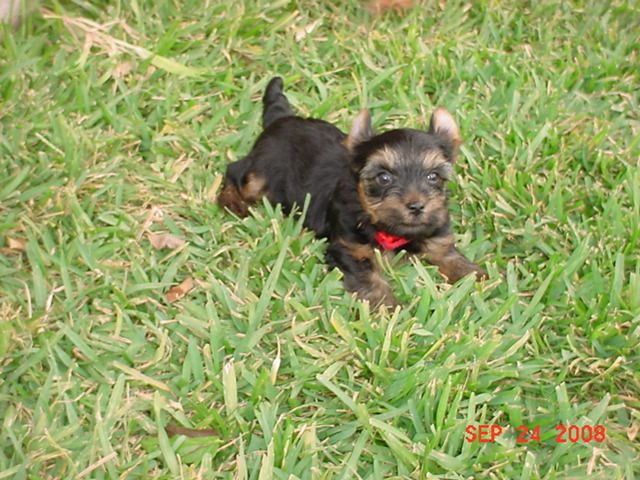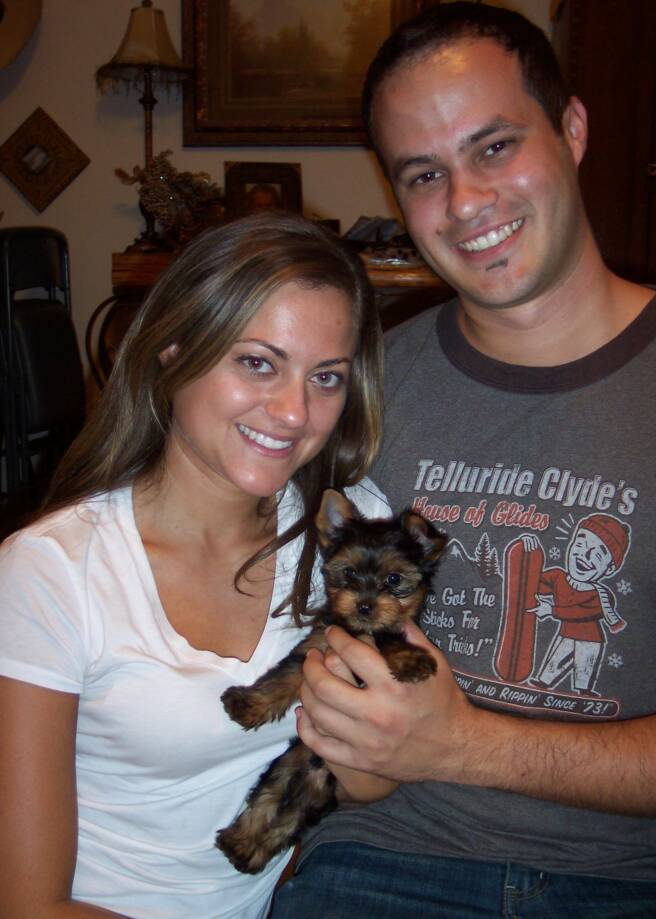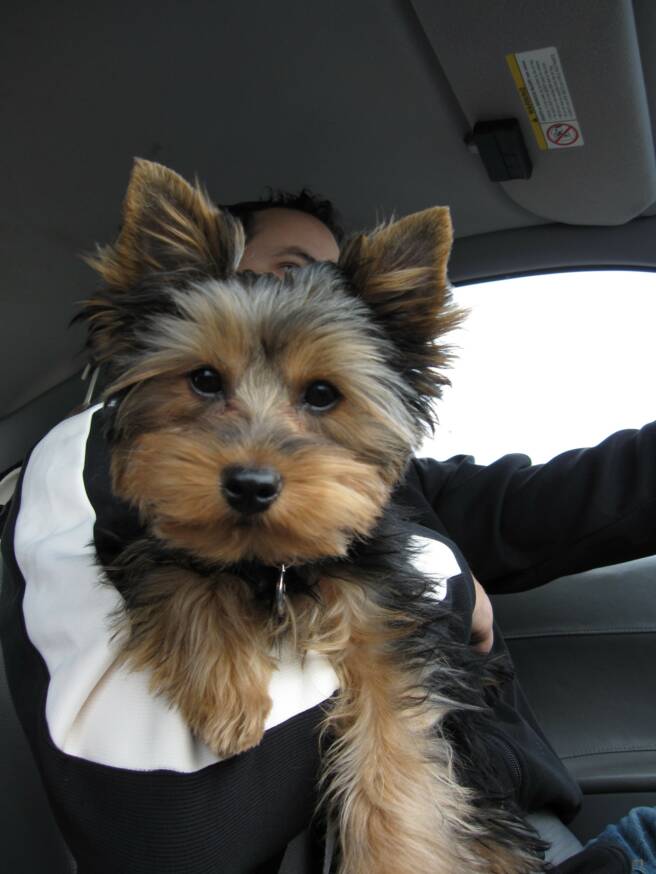 Maxwell Buddy Ayala

        " MAX "

Theodore Baird McNally

      " TEDDY "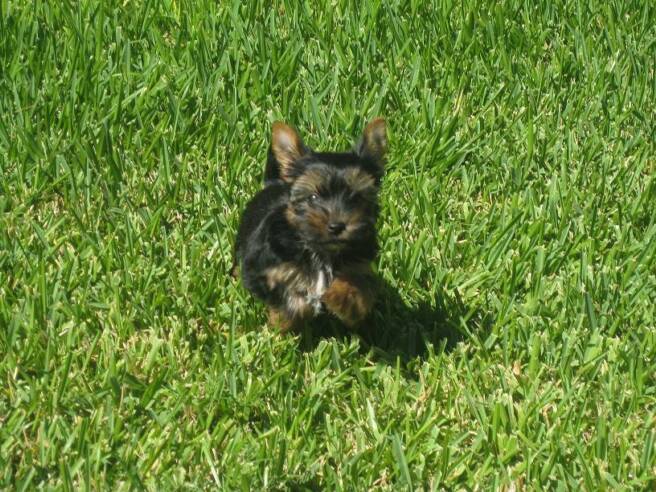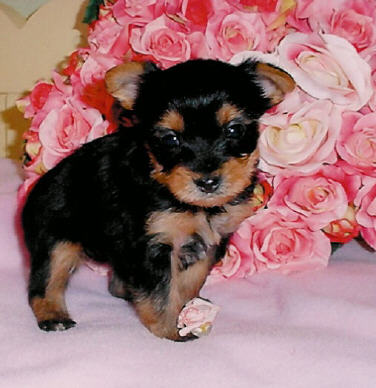 Honey as a beautiful puppy!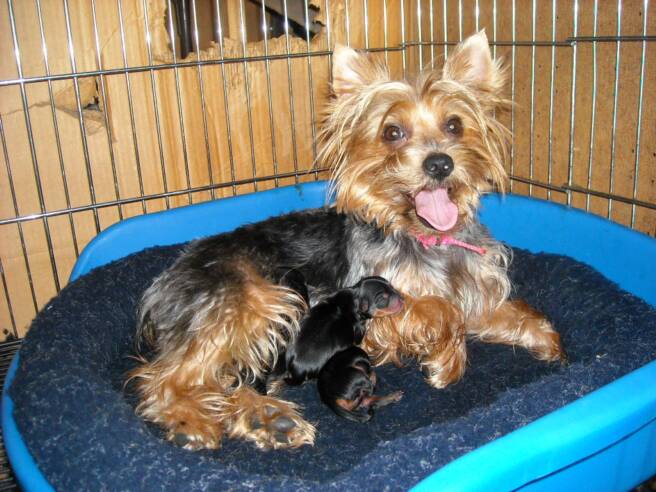 Pocketbook pups provide a puppy care package with each puppy.  It has almost everything you need for your new Yorkie.

You just have to add the love - and that

comes very easy!  We try to help in every

way so that your new pet will transition from

our home to yours as easily as possible.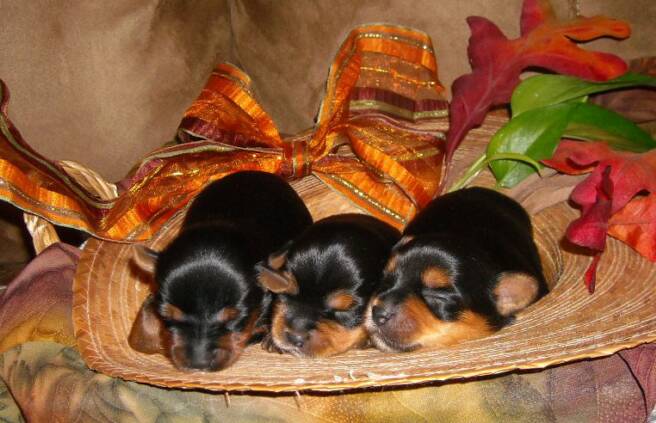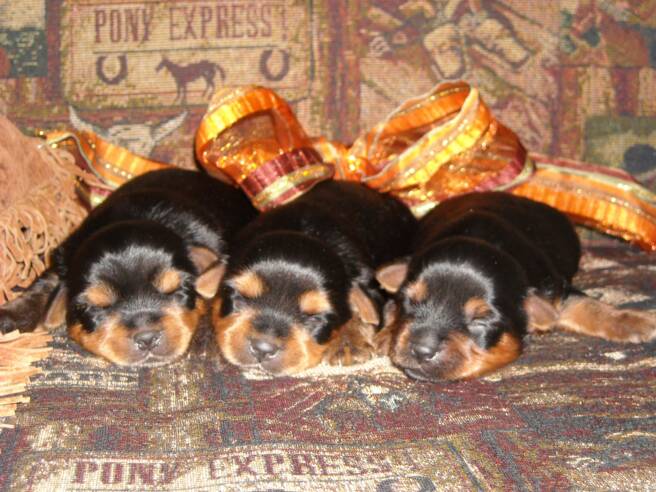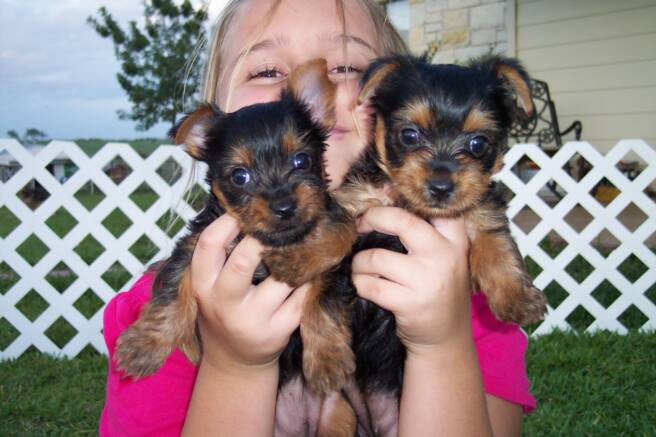 Honey and Skeeters Female Yorkies

          @ 6 weeks of age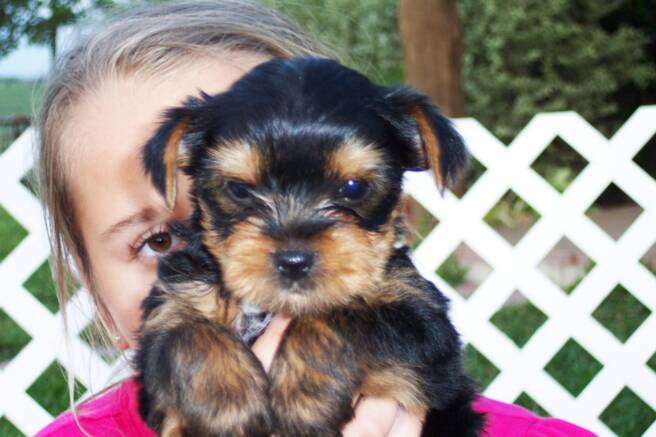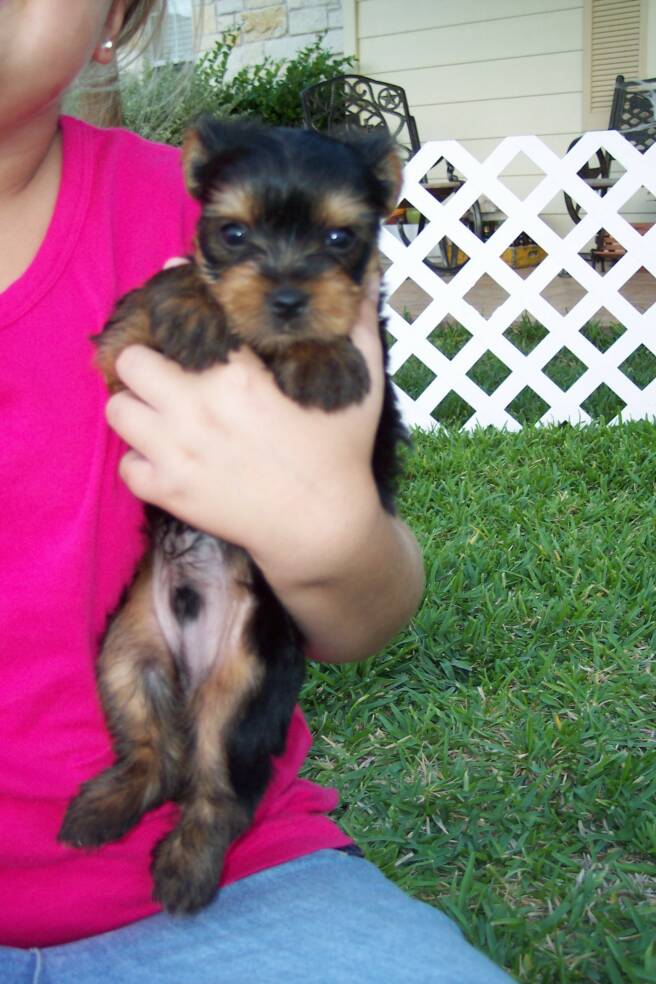 Honey's Male

He is the only boy and a real cutie pie!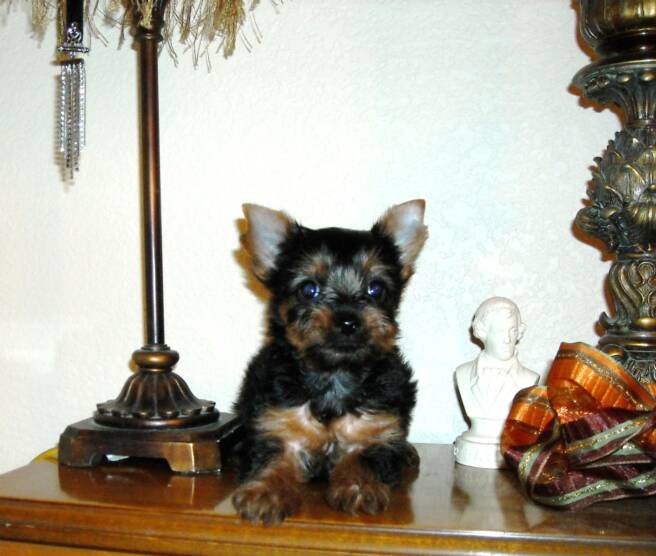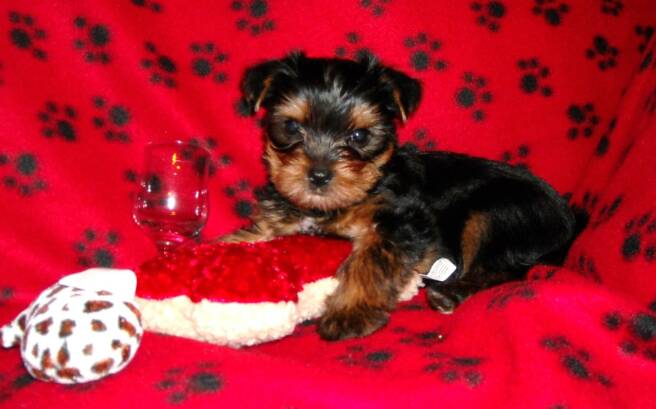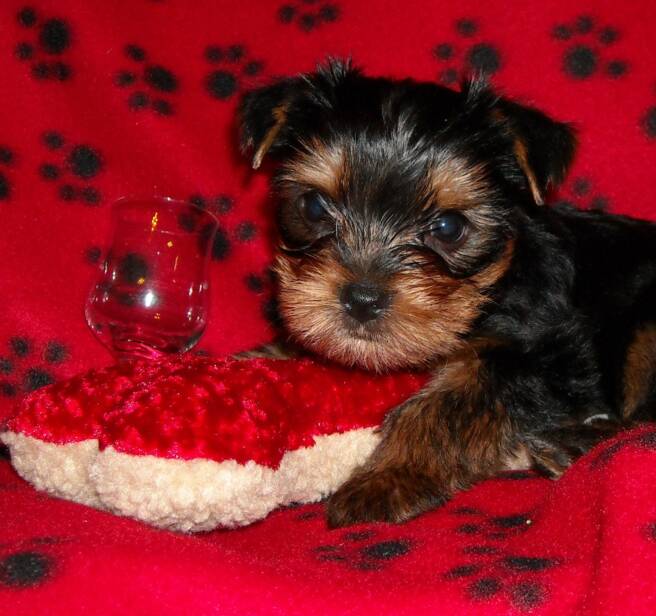 This liitle hunk is very laid back!  Totally out numbered by the women.  He has an adorable face and thick coat.  What's not to fall in love with?

He should weigh apprximately 7 lbs full grown.

Price $850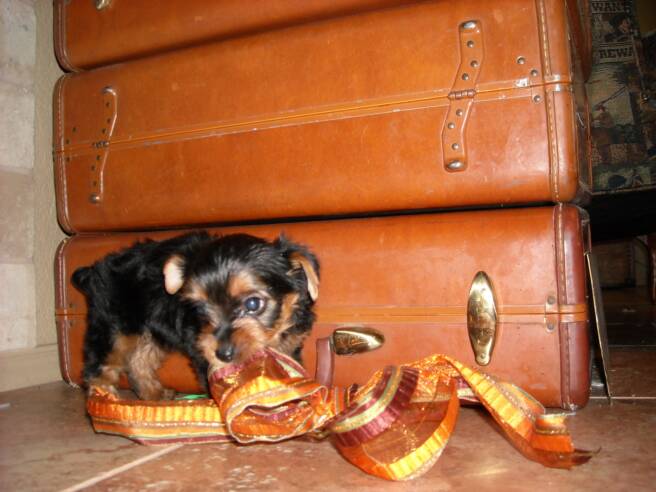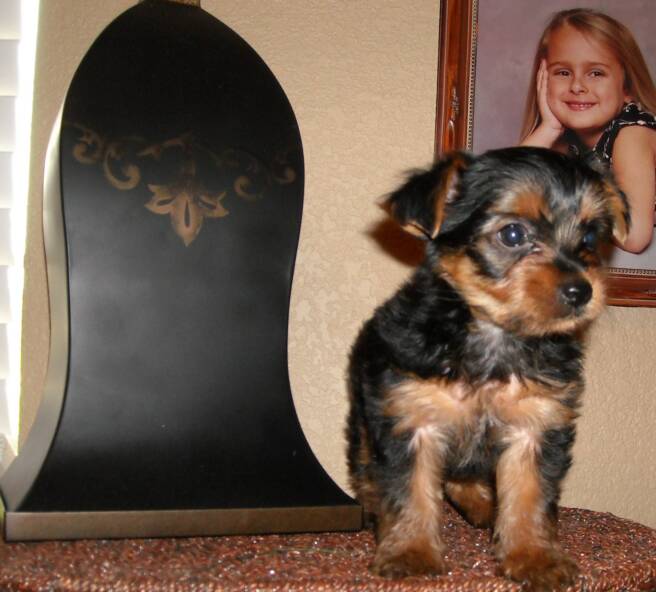 Honey's Larger Female will be approximately 7 lbs when full grown.  She will be an excellent size for breeding healthy Yorkies or an adorable pet.  She is very loving.  Ears should stand as both parent's ears are erect.

Price $ 1000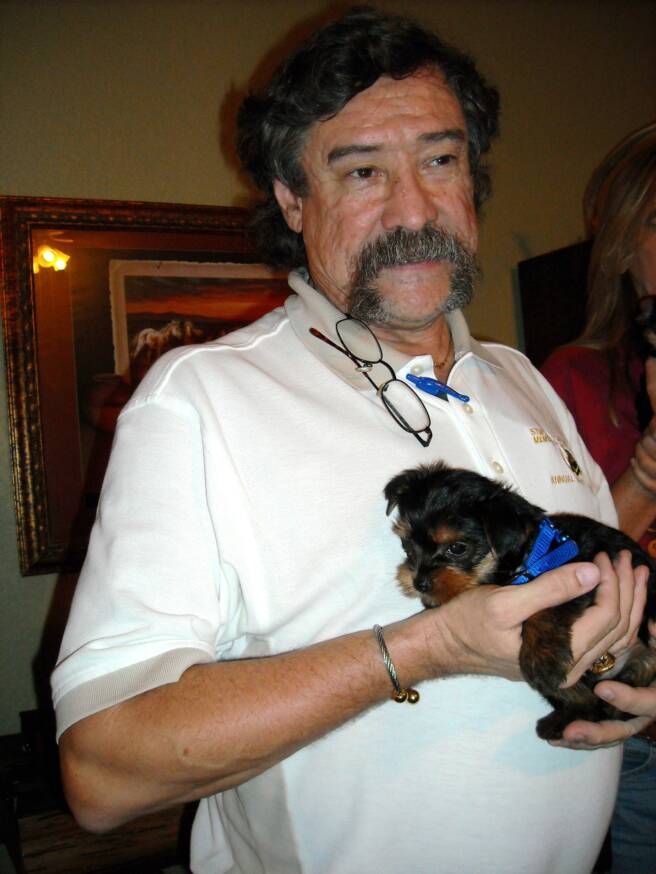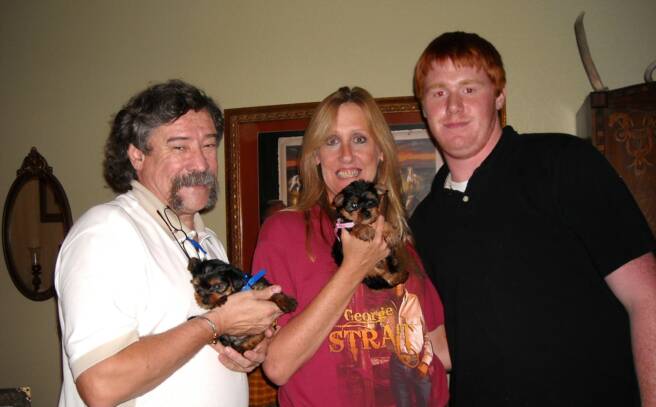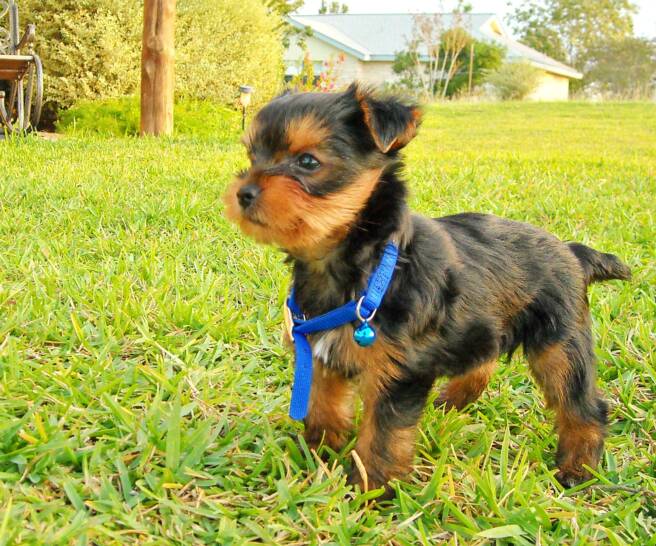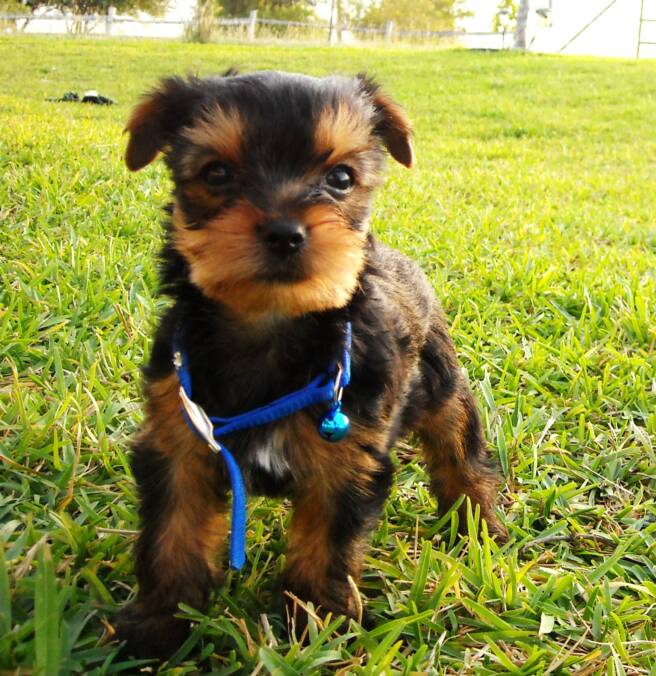 Brian Yates adoped a new family member on 10/15/09. They are a wonderful pair! 

This little puppy has no idea how he is about to be spoiled by Brian, Gail and Austin.

Brian is an Aggie...Whoop!

Pictured:       Brian Yates, Gail and Austin

Gail also picked out a female puppy!  She is a Longhorn fan....Hook'em!  I want to know what is going to happen on Thanksgiving Day? ? ?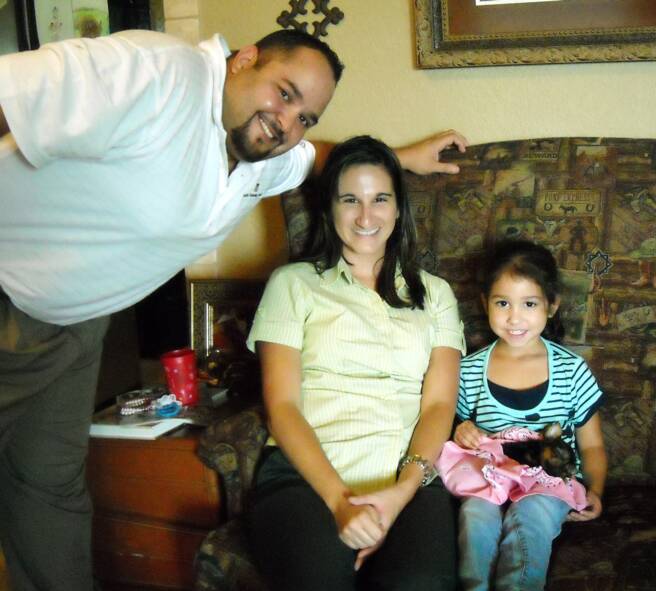 Ruben, Lisa, Kayla and Mia.  What a lovely family!

Kayla was so sweet and gentle with her new puppy. Little "Mia" fell fast asleep in her arms.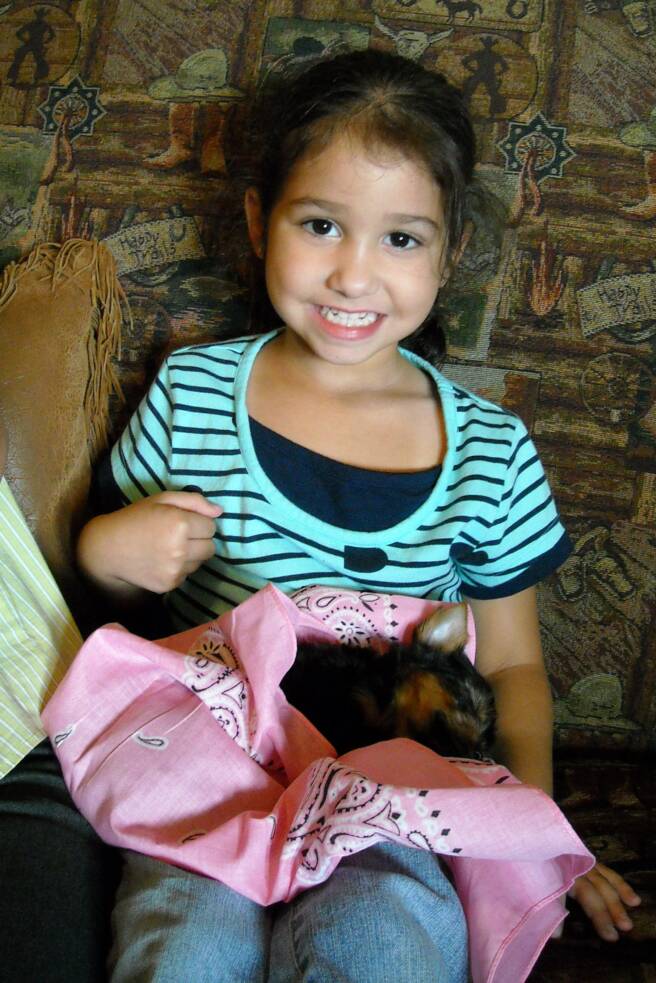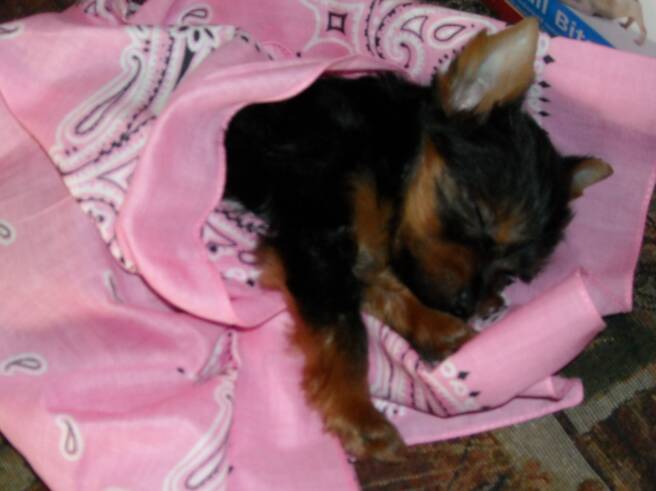 Copyright 2010 Pocketbook Pups:  Yorkshire Terrier Puppies for Sale.  All Rights Reserved.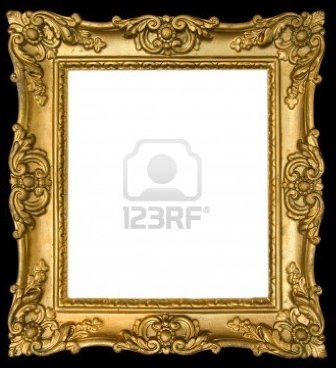 (AKC Dam) Scott's Honey Bleu River  X (AKC Sire) Texas Parti Rock

DOB   04/12/13  Texas Size Yorkie

weight of Male 4.7  lbs   (11 weeks)

estimated adult weight is  7 lbs

This fellow is very playful.  He has short legs so he will not be very tall.  His ears are erect and he has a great topline.  He will be a great match with a family who has children or other pets.  He has a great smile and very handsome features.

Please call if interested.  512-657-0072

Price $ 900   

Traditional Color  and Texas Size!!!!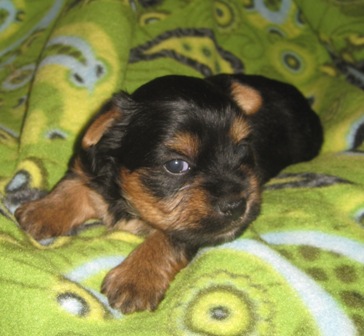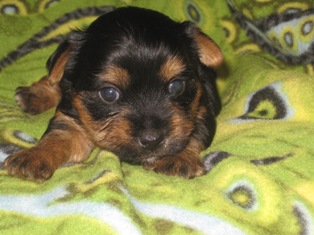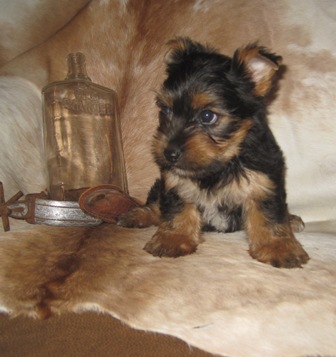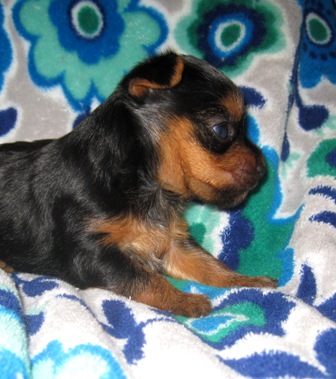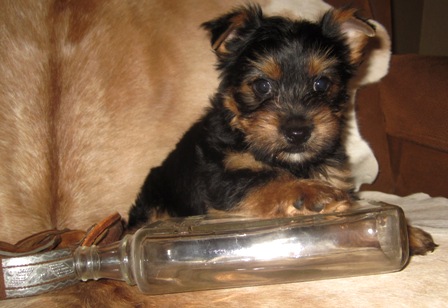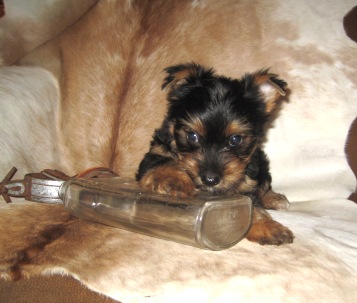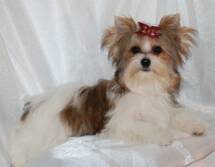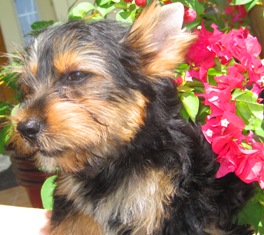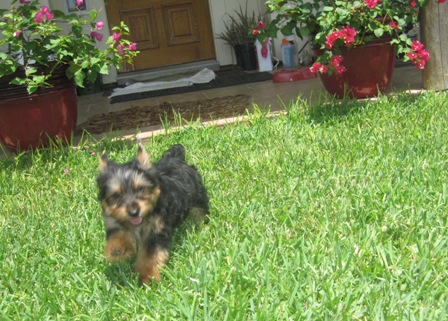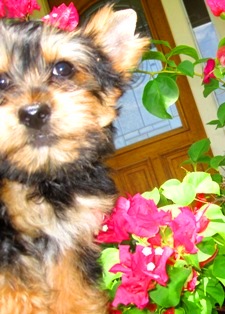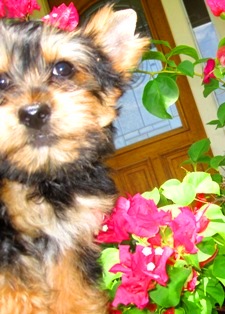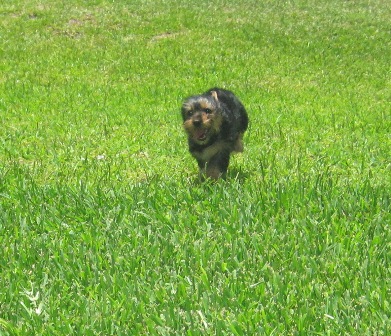 This is a male out of Honey and Texas Parti Rock

Litter was born 4/12/2013.